Mum who joked bruised baby son looked like 'little madman' in texts to boyfriend who shook him to death is jailed | The Sun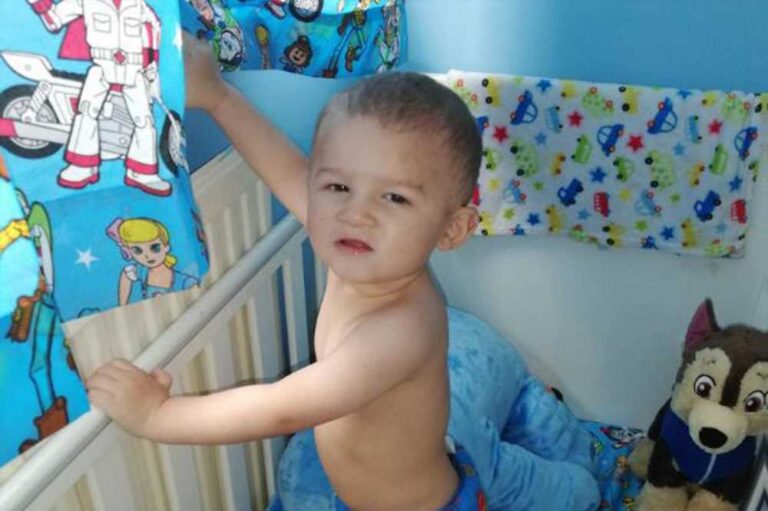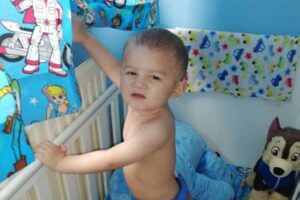 A MUM who joked about her bruised son looking like a "little madman" in texts to her partner before he shook him to death has been jailed.
Louise Lennon, 32, andJakeDrummond, 33, also messaged each other a reference to putting 15-month-old Jacob in a "torture chamber".
The mum was today jailed for 10 years after being convicted of causing or allowing thedeath of a child and child cruelty.
Drummond was handed a life sentence with a minimum term of 32 years after being found guilty of murder and wounding with intent.
He shook little Jacob to death at home in Roehampton, South West London, after taking cocaine with a friend.
The Old Bailey heard Drummond waged a campaign of deliberate "sadistic" assaults on the toddler that Lennon did nothing to stop.
Read more news
Ripper guilty of killing woman 30 years after boasting he 'got away with it'
Inside life of Jimmy Mizen's killer as teen shocked UK with brutal murder
Five days before the killing, the ex-caretaker sent Lennon a twisted message saying he was putting Jacob in the "torture chamber", which referred to his bedroom.
This followed a meme of Ben Stiller in the film Happy Gilmore with the quote: "Now you will go to sleep or I will put you to sleep."
In another vile text, Lennon referred to her son as looking like a "little madman" because of his bruises.
On August 27, 2019, the mum called 999 claiming Jacob had bumped his head "like he fell out of bed or something".
Most read in The Sun
Maddie cops find 'relevant clue' as family faces agonising wait for answers
New blow for Kate Garraway as she's hit with £716k tax bill while caring for Derek
Alison Hammond put £700k home up for sale the day Phil quit – in top job hint
Maddie cops leave 2ft-deep holes after dig at 'hippy camp' near Algarve dam
She also claimed her son had tripped on their way back from a supermarket.
Medics found his eyes were so swollen he could not open them and he "looked like a panda" because he had such dark bruises.
He also had bruises on his forehead and head while his skull was "almost soft and spongy-like".
The court heard his genitals were swollen and he had an injury on them consistent with "extreme pinching" or biting that was described as "sadistic".
Traces of cocaine were also found in his system after he died.
A post-mortem found Jacob died after multiple episodes of inflicted trauma culminating in the infliction of the fatal head injury, which was described as the "equivalent of being dropped from a first floor building".
The pathologist also found it is likely Jacob hit his head against a blunt surface while he was being shaken.
Jacob had several previous injuries that were days to weeks old and a "final" injury which was less than two days old.
Social services had placed Jacob under a child protection plan under the category of emotional abuse in December 2018.
Detective Chief Inspector Wayne Jolley said: "No one who has listened to the catalogue of injuries inflicted on Jacob Lennon can be anything but horrified.
"It is hard to comprehend how such a young and vulnerable baby could have been so abused.
"Drummond and Lennon sought to cover up their guilt by blaming accidents or feigning ignorance of how he was injured. However, a jury saw through their attempts to avoid the blame and found them both accountable for Jacob's death.
"This case was very distressing and I would like to thank my team and all those who supported the prosecution for their professionalism and diligence.
"Everyone concerned has had to listen to some truly harrowing evidence, but we were determined to persevere and bring those responsible for Jacob's death to justice."
Read More on The Sun
I live in my car with my pets…I have no shower or loo but it's cheaper than a van
These lesser-known shops are cheaper than Aldi & ASDA for families, expert says
Source: Read Full Article