Nicola Bulley YouTube sleuths slammed for filming themselves searching derelict buildings as cops warn them to stop | The Sun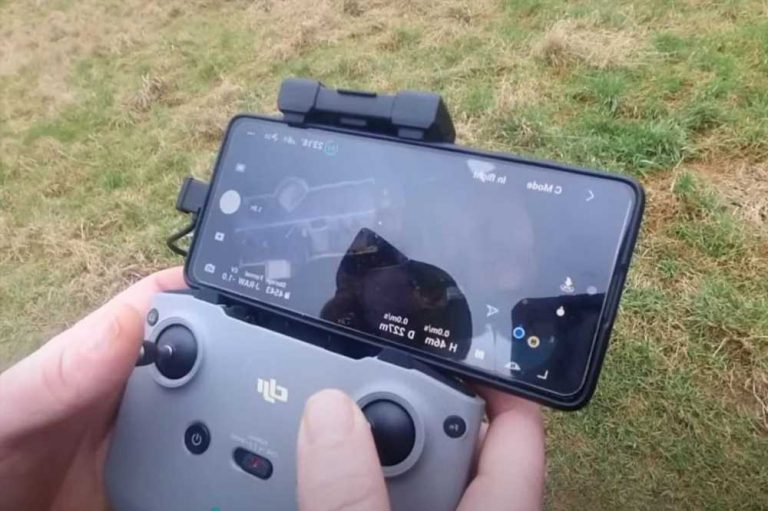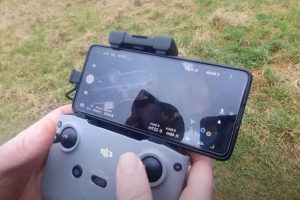 A YOUTUBE sleuth searching for missing Nicola Bulley has been slammed for ignoring warnings from police, potentially destroying evidence and profiting from her family's heartache.
Danny, who describes himself as a "paranormal investigator", this week joined the frantic hunt for the mum-of-two who vanished almost two weeks ago.
The content creator, who goes by Exploring with Danny on social media, has shared several videos of his late-night "investigation" walks with his dog Molly and pal Felicity.
The trio have been scouring derelict buildings close to where Nicola was last seen in St Michael's on Wyre, Lancashire, on January 27 – despite cops urging the public to stay away.
Lancashire Police asked people not to "take the law into their own hands" and risk "thwarting" the investigation.
Amateur detectives were warned against abusing witnesses or attempting to break into empty buildings as it is distressing to her family, distracting detectives and risks prosecution.
READ MORE UK NEWS
Dive expert reveals why he fears missing mum may 'never' be found
Mystery 'abandoned' house searched by cops who warned amateur detectives
But Danny travelled to conduct his own four-day examination of the bench where her phone was discovered and the surrounding area.
He said in one of his videos, where he uses a so-called ghost scanner and a drone: "I'm here to do some paranormal stuff.
"If something has happened to Nicola then maybe she can give us a sign of where she is."
Danny then asks: "Nicola, do you have a message for us? Did you fall into the lake? Do you need help?"
Most read in The Sun
Mystery 'abandoned' house searched by cops who warned amateur detectives
Missing mum seen celebrating birthday in heartbreaking photo before vanishing
Love Island shock as popular girl is booted – and she's already left the villa
Cops fear Nicola Bulley 'could have left river on path NOT covered by CCTV'
In another clip, he tries to get into a cobweb-covered building and a second with a "private land" sign.
He said: "I've searched an abandoned house, around the perimeter, the bushes, the main roads, ponds, and people's back gardens at night with torches."
Danny, who has 205,000 YouTube subscribers, is understood to monetise his videos meaning he earns cash from views.
At the time of writing, his two about Nicola have a combined 26,000 views, with hundreds of thousands more on TikTok.
In them, he encourages his viewers to comment, subscribe, and "smash the hell out of the 'like' button".
While many of the comments praise his dedication to the cause, some think his actions are irresponsible.
One person said: "You could be hampering evidence. No one knows where she is and you're using a spirit box assuming she's dead.
"Leave it to the professionals.
"You're sick for going into buildings looking for missing people without knowledge."
'MAKING IT WORSE'
Another person commented: "I feel the more people doing this is just ruining the evidence for the police.
"I get people want to help search but I think it makes it worse."
A third wrote: "You could search without putting it on YouTube. It's like you need to advertise the fact", to which another responded: "This fella has travelled there for content."
And Clarabelle Simmy said: "They should have closed all of this off to the public from the get go and searched everything."
Nicola's friends have also asked people to stop getting in the way of professionals.
Heather Gibbon said: "Multiple police units are out in St Michaels dealing with people trespassing.
"We are at the point where people coming to 'help' look for Nikki in this way is actually doing the complete opposite.
"You're taking police time and resources away from the investigation and you're letting speculation take away from the actual facts.
"We are at the point where this type of 'help' is making people who live in St Michaels feel unsafe. Please don't let this continue to happen."
We are at the point where people coming to 'help' look for Nikki in this way is actually doing the complete opposite.
Nicola, known as Nikki, was last seen walking her Springer Spaniel at around 9.15am on the day she disappeared.
She had dropped her daughters off at school earlier that morning then headed to the River Wyre.
There, the mortgage adviser joined a conference call, which her phone was still connected to when it was found on a bench alongside her dog's lead and harness near Garstang Road at 9.35am.
A major and "complex" search operation was launched along a nine-mile stretch of the tidal river, which is now in its 14th day.
Supt Sally Riley said: "We will not tolerate online abuse of anyone, including innocent witnesses, members of the family and friends, of local businesses, or of criminal damage or burglary.
"We will be taking a strong line on that, as you would expect.
"There are some properties along the riverside which are empty or derelict.
"Whilst it may be well intentioned that people think that that could be a line of inquiry, I would ask them to desist from doing that.
"In some cases it may be criminal if they are breaking in and causing damage or committing a burglary.
"It is not helpful if people, particularly if they come from outside the area, take it upon themselves to take the law into their own hands by trying to, for example, break into empty property."
A dispersal order was issued after a group of men travelled from Liverpool to help find Nicola, TalkTV reports.
Detective Supt Rebecca Smith, who insists cops are keeping an "open mind" over what happened, said: "The team working on this investigation are completely dedicated and determined to find Nicola.
"Please be reassured our sole focus is Nicola and that we are doing everything we can to find her."
For days, officers believed she fell into the icy water and drowned, sparking a huge search by specialist divers.
But after no sign of her, officers now worry Nicola may have left the area on a path not covered by CCTV.
Dashcam footage from more than 700 drivers who passed along the road at the time she disappeared is frantically being sought.
Read More on The Sun
Major change to benefits from today and thousands can get up to £10,000
I'm a taxi driver who handed back £570 I found in car – but reward blew my mind
Anybody with information is asked to call 101, quoting log 473 of January 27, or ring 999 for immediate sightings.
The Sun has approached Danny for comment.

Source: Read Full Article