Shocking picture shows horrifying injuries of boy, 9, mauled by pitbull leaving his face 'destroyed' | The Sun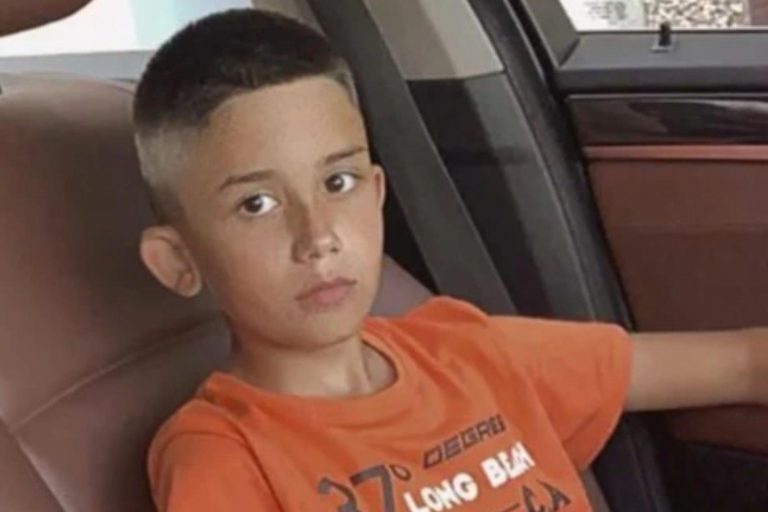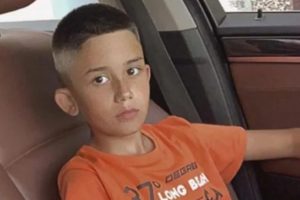 A NINE-year-old boy suffered horrific life-changing injuries after being mauled by a pitbull.
Alejandro Mizsan's face was "destroyed" in the gruesome dog attack while he was playing with pals near his home in Enniscorthy, Wexford.
The schoolboy was rushed to hospital in Dublin where he underwent multiple surgeries.
His family have since released photos of Alejandro's bloody wounds, inflicted by the off-leash and unmuzzled beast last week.
The graphic images show his face ripped apart, his bottom lip torn off and his cheeks with huge gashes.
Alejandro also suffered serious injuries to his legs and torso.
READ MORE ON DOG ATTACKS
Mum and kids 'savaged in brutal dog attack as victims left covered in blood'
My nose was TORN OFF in horror dog attack – I'm scarred for life & have PTSD
Brother Raul said his younger sibling is expected to remain at Crumlin Children's Hospital until January, meaning he will miss Christmas at home. He may also never talk again.
The 21-year-old told RTE: "His face is totally destroyed.
"He can't talk at the moment and I don't know if he will be talking again. He won't be the same as he used to be."
Raul added: "He just wants to hold my hand when he wakes up.
Most read in The Sun
Six children die from Strep A with more than 800 cases amid health warning
Olivia Attwood's I'm A Celebrity exit explained by Chris Moyles
I'm A Celeb fans all have the same complaint about Coming Out spin-off
Coronation Street stars tease game-changing identity twist for Esther and Mike
"I don't want anyone else to feel the pain that we are going through at the moment.
"My little brave brother loves [mixed martial arts champion] Conor McGregor and he will keep fighting like his hero."
Police have charged a 27-year-old man in connection with the attack on November 27 at around 4pm.
Unemployed Niall Byrne appeared before Gorey District Court on two charges of threatening to kill two people at Old Forge Road.
He was also charged with three road traffic offences unrelated to the dog attack.
Byrne was remanded into custody ahead of his appearance at Wexford District Court on December 5.
Alejandro was playing football near his home when the dog "appeared out of nowhere" and pounced.
Neighbours came to the lad's aid and managed to free him from the hound's mouth using a baseball bat or large stick, it is understood.
He was rushed to hospital, where he remains with his heartbroken relatives by his side.
Mum Otilia has not stopped crying since the horror incident and dad Ion Florin is "in bits".
Raul told the Irish Mirror: "Since it happened, I haven't seen our mum without tears in her eyes.
"She's in a very bad depression at the moment. My dad is just in bits, everybody is, all of our family.
Read More on The Sun
Love Island's Ellie Brown almost spills out of jacket as she goes braless
Martin Lewis warns Brits over big energy bill shock in January
"My sister is five, she is crying. She is not eating or drinking."
The dog, on Ireland's list of restricted breeds, has been put down, police said.
Banned dog breeds
In the UK, it's against the law to own certain types of dog. These are the:
Pit Bull Terrier
Japanese Tosa
Dogo Argentino
Fila Brasileiro
Technically, there are now banned breeds in Ireland. But the restricted breeds are:
American Pit Bull Terrier
English Bull Terrier
Staffordshire Bull Terrier
Bull Mastiff
Dobermann Pinscher
Rottweiler
German Shepherd
Rhodesian Ridgeback
Akita
Japanese Tosa
Bandog, which is a crossbreed of an of these breeds
These must be muzzled in public, on a short (less than 6.5ft or 2metres lead) lead, wearing a collar, and only led by people over the age of 16.
Source: Read Full Article