'Totally illegal': Italy's Uffizi Galleries take action after Pornhub uses their art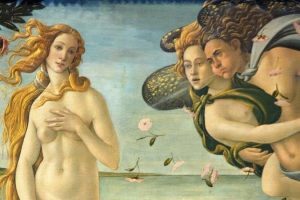 Rome: From ancient Roman statues depicting muscular warriors to oil paintings featuring languorous, half-clothed courtesans, they are some of the finest examples of Western art, united by their generous displays of flesh.
But an initiative by Pornhub to bring to life, with the help of porn stars, a collection of celebrated artworks has provoked the ire of museums around the world.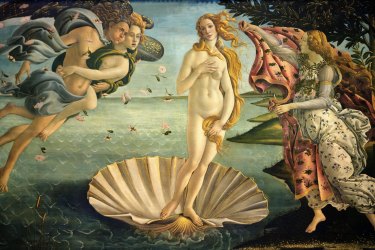 Sandro Botticelli's The Birth of Venus, painted in 1485.
The paintings, which have been given a new, explicit lease of life by a pair of amateur pornographic actors who call themselves My Sweet Apple, are held by the National Gallery in London, the Louvre and Musee d'Orsay in Paris, the Uffizi Galleries in Florence, the Prado in Madrid and The Metropolitan Museum in New York.
Pornhub has created an online presentation called Classic Nudes in which the paintings are discussed in commentary by Asa Akira, an American porn actress.
The presentation, launched last week, is introduced by La Cicciolina, a Hungarian-Italian former porn star.
The website says: "Some people think of museums as boring, stuffy or dull. But what if we told you they housed a collection of priceless porn? Porn may not be considered art, but some art can definitely be considered porn."
Paintings that are featured include the Venus of Urbino by Titian, The Birth of Venus by Sandro Botticelli and Bacchus by Caravaggio, all held by the Uffizi Galleries in Florence.
"The use of all this content is totally illegal and has been done without permission," a spokesman for the Uffizi said.
"If anyone wants to use this material, they must make a formal request. If the request is granted, then they have to pay. None of this procedure was followed.
"Our lawyers are drafting a cease and desist order to be sent to Pornhub. This material should be taken down immediately."
Also considering taking action against PornHub: the Louvre Museum.Credit:AP
The Louvre in Paris was also reportedly considering legal action against the porn giant. The company was contacted for comment.
Several paintings held by the National Gallery form part of the interactive guide. A spokesperson for the National Gallery said its directors were aware of the interactive guide but would not be threatening legal action.
"We haven't collaborated with Pornhub on this campaign," she said.
"We will not be taking any action that directly or indirectly raises awareness of this project."
The Louvre's press office had not responded to a request for comment by Monday night (Tuesday AEST).
Telegraph, London
Most Viewed in World
From our partners
Source: Read Full Article