Tragic death of woman, 24, forces Tesco to make major change after tributes paid to 'beautiful young lady' | The Sun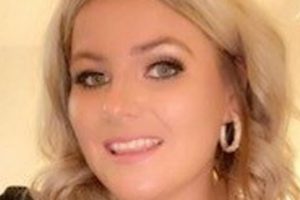 THE tragic death of a woman has forced Tesco to make a major change to one of its products.
Emma Powell died after getting into difficulty in the water on the River Conwy, Wales.
The 24-year-old went into the river on a stand-up paddleboard she had bought from the supermarket.
Around 10pm on July 14 last year, she got into some difficulties and tragically passed away.
Emma, who was described as a "beautiful young lady" and a "free spirit", wasn't wearing a life jacket when conditions became choppy.
The young woman and her cousin then crashed into the side of a jetty.
READ MORE ON UK NEWS
We look at the meaning of parole and how the system works
Body found in search for teen, 17, who vanished 5 months ago
Emma became trapped underneath the water just hours after making the purchase.
At an inquest, senior coroner John Gittins raised concerns over the use of ankle leashes on the paddleboards.
He later issued a prevention of future deaths report to the UK Government and to Tesco, reports WalesOnline.
Tesco has now said they will attach a British Canoeing safety sticker to all its stand-up paddleboards.
Most read in The Sun
Greggs AXES popular treat from stores this Easter – and shoppers will be fuming
Note reveals neighbour heard cries before body found in search for newborn
Baby found dead in Constance search 'may have died several weeks ago'
Love Island's Tom in furious clash with islander after mass dumping
The sticker shows the correct way to wear the leash in different water conditions.
British Canoeing said it was a "crucial step" in raising awareness over the safety of using paddleboards.
Ashley Metcalfe, chief executive of British Canoeing, said: "Provision of safety information and resources by retailers, manufacturers, and suppliers at the point of sale is key to raising awareness of safety among new and novice paddlers.
"Tragically, over the past couple of years there have been several fatalities involving new and novice paddlers.
"In light of this, we have been approached by several large retailers who were keen to use our safety guidance to inform their customers."
Tesco has now said it will share the information with other supermarket giants.
Source: Read Full Article