Wagner Group and Russian army ran like 'rats into a trap' in Bakhmut | The Sun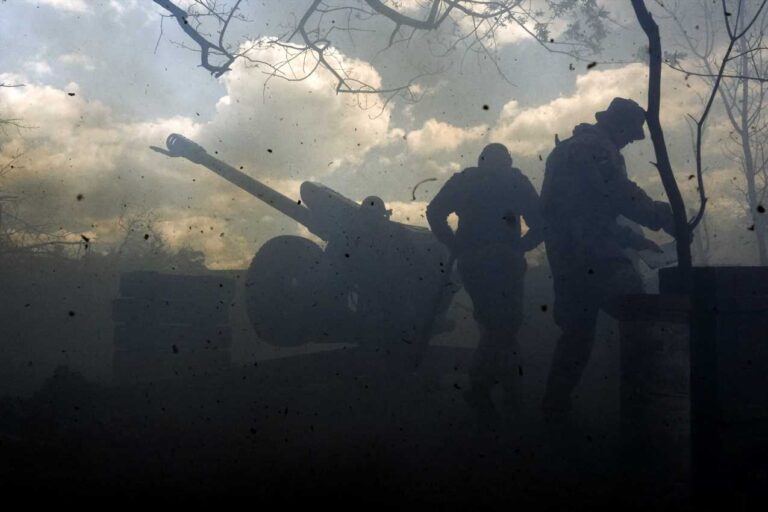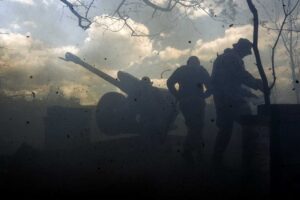 BAKHMUT bled Wagner and the Russian army badly.
Fighting building by bloodstained building cost thousands of lives on both sides.
Worst losses were Russian.
Who controls the city is not as important as how much it cost to win it and how much it will cost to hold.
As Wagner blasted their way to its western edge, Ukraine launched a lightning counter-attack in fields to the north and south.
It now holds high ground on Bakhmut's flanks.
read more on ukraine war
China's Xi Jinping makes pledge to Zelensky in call amid Ukraine war
Detained WSJ journalist wasarrested because Putin's Ukraine war is failing
Wagner boss Yevgeny Prigozhin says he wants his men out by Friday.
Any hapless Russian reserves sent to take over Wagner positions will be hit by artillery from three sides — and may soon be cut off.
Russian soldiers sent to Bakhmut will drain resources elsewhere on the front — and may open a crack for another offensive.
Bakhmut has become a symbol of Ukraine's heroic resistance.
Most read in The Sun
More shocking details of Phillip Schofield's This Morning axing revealed
Huge ITV star set to replace Paul O'Grady on For the Love Of Dogs
I picked up my daughter from nursery covered in blood – she won't be going back
This Morning confirm stand-in presenters after Phillip Schofield axe
Its legend will outlive the ebb and flow of this month's battle — just as bomb-blitzed Mariupol remains a source of pride for the way it was defended, long after its ruins were captured.
Bakhmut was supposed to fall in August, then by Christmas, then by February — then in time for Putin's Red Square parade this month.
Russia's only tactic is artillery and cannon-fodder infantry charges.
Ukraine's Gen Syrskyi said Wagner ran like "rats into a mousetrap".
The trap may not yet be fully sprung.
Source: Read Full Article