Who are Sophie Russon, Eve Smith and Darcy Ross and what happened to the five pals in Newport tragedy? | The Sun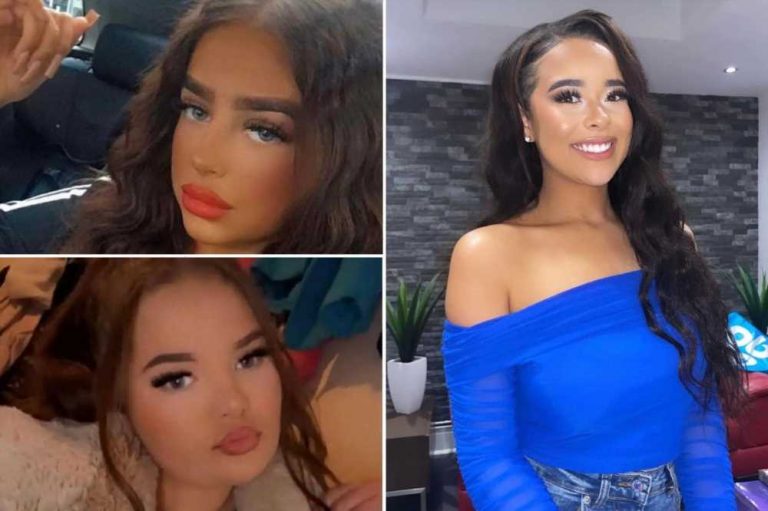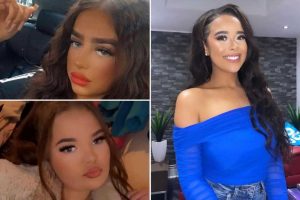 POLICE searching for five people who went missing after a night out have tragically discovered three bodies.
Darcy Ross, 21, Sophie Russon, 20, Eve Smith, 21, along with Rafel Jeanne-Actie and Shane Loughlin disappeared in Newport on Friday night.
After an extensive search, a car was found on the A48 near Saint Mellons, a suburb of Cardiff. The A48 Eastern Avenue was closed in both directions due to the incident.
Police have now launched a probe into just what happened in the hours after the three women and two men vanished.
Who are Sophie Russon, Eve Smith and Darcy Ross?
Sophie, Eve and Darcy, along with the two men, were last seen at 2am on the morning of Saturday, March 4, 2023.
Their families reported them missing when the three women failed to return home after a night out in Newport.
READ MORE ON NEWPORT TRAGEDY
3 found dead & 2 hurt in car after search for pals who disappeared on night out
Woman smiles with pal on night they vanished before 3 found dead in car
The two missing men were named as Shane Loughlin and Rafel Jeanne-Actie.
Darcy had posted photos of her and Rafel partying that night.
The pic shows the pair smiling, with Rafel's arm around Darcy.
It's thought she posted the photo to her Snapchat story on the night they went missing.
Most read in The Sun
I drove past spot where my daughter lay trapped alive for 48hrs after crash
Family who starred in doc after daughter killed confirm sister died in crash
Haunting CCTV shows car before three pals found dead in crash after night out
3 found dead & 2 hurt in car after search for pals who disappeared on night out
What happened in the Newport tragedy?
The three women and two men were reported missing after not returning home from a night out in Newport.
On Monday, March 6, 2023, cops confirmed a car had been found, with three of the five occupants tragically killed.
Eve's family confirmed that she was one of the three found dead.
It's believed the car the five were travelling in was involved in a road traffic collision and came off the A48.
The road which runs between Cardiff and Newport was closed following the discovery.
Gwent Police said: "Three of those who were reported missing have been found deceased, two have been taken to hospital with serious injuries."
The VW Tiguan was recovered just after midnight on Monday March 6, 2023.
Haunting CCTV has shown the white car the group had been travelling in before the incident.
The two survivors are seriously injured in hospital.
Specialist officers are supporting the families of those involved and enquiries are ongoing.
South Wales Police said: "South Wales Police can confirm that at 00.15am this morning, Monday 6th March, we were called to a report of a car being located off the A48 in the St Mellons area of Cardiff.
"South Wales Police is carrying out an investigation into the road traffic collision to establish what happened.
"We would like to thank the public for their patience and their cooperation whilst the road is closed. Our thoughts are with the those affected by this incident."
Pals of the group of friends have told of their heartbreak.
One person wrote on Facebook: "Forever young. God has gained another three angels."
Another said: "I cannot believe what has happened. My heart is broken. I will never get over this."
Read More on The Sun
Gaz Beadle's wife hits back after she's mum-shamed over car seat
Nursery teacher reveals there are five types of mums when it comes to drop off
Anyone with any information is asked to call police on 101, or send a direct message on social media, quoting 2300071791.
The case has been referred to the IOPC in line with normal procedures.
Source: Read Full Article