Crypto Analyst Luke Martin Gives DeFi Picks to Beat Bitcoin in 2021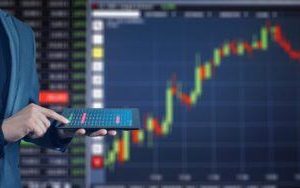 Venture Coinist founder and popular crypto commentator Luke Martin has issued a list of top decentralized finance (DeFi) altcoins he expects to outperform bitcoin in 2021. 
Speaking in the latest episode of Profit Maximalist, Martin claimed to be bullish on DeFi coins, predicting a handful had the potential to outperform bitcoin this year.
Martin cited Three Arrows Capital founder Su Zhu, who said capital was likely to flow into decentralized finance markets following the latest bull run for crypto. 
He said, 
Here's what he tweeted out, 'It's almost as if blue-chip institutional-grade DeFi tokens represent real ownership and participation in emergent peer-to-peer financial networks that may one day be the underpinnings of the global financial system.
Martin said investors were "starting to get it" in regards to altcoin investment, with the vast majority of projects providing dead ends or false claims of advancement.
The popular crypto analyst predicted the market would begin shifting towards high-quality projects that were "actually building things."
He went on to give his list of top DeFi picks, including the popular yearn.finance protocol, trading platform synthetic, Uniswap and peer-to-peer lending network aave. 
Featured Image Credit: Photo via Pixabay.com
The views and opinions expressed by the author are for informational purposes only and do not constitute financial, investment, or other advice.
Source: Read Full Article