Grayscale Removes XRP From its DLC Fund, Buys More BTC and ETH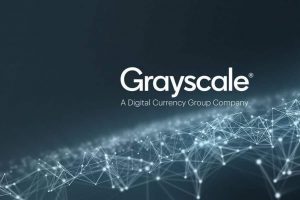 Grayscale, the crypto fund manager today announed the delisting of XRP from its Grayscale Removes XRP From its Digital Large Cap Fund (DLC) post the quarterly review. The fund manager also notified that it has utilized the cash proceeds from the sale of XRP towards buying more bitcoin, ethereum, and other assets.
DLC Fund is a passive, rules-based strategy that seeks to provide exposure to the large cap segment of the digital asset class (70% target coverage
Grayscale in its official press release noted that they have removed XRP from the DLC funds which had a weightage of about 1.46%. The official press release noted,
The Authorized Participant of the Fund, announced that effective January 15, 2021, at 5 p.m. ET, it would temporarily suspend trading for XRP. The firm has sold the XRP holdings to purchase additional tokens of the remaining Fund Components in proportion to their respective weightings.
Grayscale DLC Fund Holds Over 80% in Bitcoin
The Grayscale DLC fund currently holds  81.63% Bitcoin (BTC), 15.86% Ethereum, 1.08% Bitcoin Cash, and 1.43% Litecoin where each tradable share represents  0.00047489 Bitcoin, 0.00287011 Ethereum, 0.00047537 Bitcoin Cash, and 0.00167314 Litecoin.
XRP's delisting spree has continued ever since the SEC lawsuit against Ripple and two of its executives for sale of unregistered security i.e XRP. The lawsuit prompted several crypto exchanges especially those serving the US customers to delist XRP from their platforms. Last week there were rumors of Grayscale dumping large portions of their XRP holdings, however, a spokesperson from the company rubbished all such claims and the crypto fund manager even went on to purchase another 12 million units of XRP.
It is currently unclear why did the popular fund manager decide to buy more XRP on New Year after the quarterly review on 31st December and then again sell XRP from its DLC fund on January 15.
To keep track of DeFi updates in real time, check out our DeFi news feed Here.
Source: Read Full Article