IG Group Releases Brexit Update for EEA Clients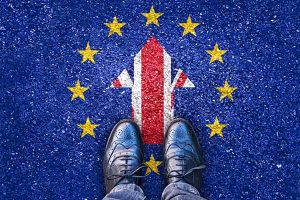 IG Group released a Brexit update today for its European Economic Area (EEA) clients and asked them to transfer their accounts to IG Europe as the broker recently announced that its UK entity will no longer service clients from the EEA region due to Brexit.
According to the official announcement, the company stated that the process of transfer requires identity verification of clients before 8 January 2021. The broker mentioned that in case of failure of transfer or identity verification, the account will be closed.
IG further mentioned that the current open positions on the accounts will be closed as part of the transfer process. The company will re-open trades under IG Europe. The financial firm ensured that the running profit/loss of clients will not be affected.
"To complete the transfer process, you'll also need to verify your identity before 8 January 2021. Simply log in to your My IG and follow the prompts to follow the verification process. Video verification can be done on any day of the week between 8 am and midnight (UK time). Make sure that you have your passport on hand, and you'll be done in just a few minutes. Verification can take up to 24 hours to be processed, so please get started before 8 January 2021. If you don't verify your identity in time, we won't be able to transfer your account(s) to IG Europe and we may need to close them," the official announcement states.
Brexit Transition
Finance Magnates reported in December that IG Group's UK entity stopped servicing EEA clients due to Brexit issues. IG is not the only broker facing Brexit problems, several retail FX brokers established entities in Europe to protect EEA clients. Interactive Brokers recently opened its Irish office to serve as a base for the Western European region in response to Brexit. IG Group posted strong financial results in 2020 as revenue and the number of active clients increased significantly.
Source: Read Full Article