IOTA's Mat Yarger Hints at the Jaguar Land Rover Partnership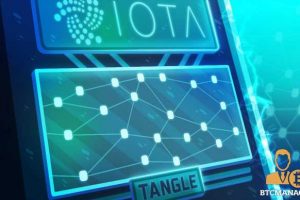 A Twitter user recently asked IOTA's Mat Yarger about the Jaguar Land Rover partnership. Yarger, Head of Mobility and Automotive at the IOTA Foundation, said that the collaboration is still very active. He added that there would be some significant updates within the next two quarters, and he is pretty excited about it.
What to Expect on the Alliance
In the third quarter of 2020, the public distributed ledger (DLT) IOTA announced the IOTA Access's launch, an open-source framework that builds access control systems. An example is a car owner's ability to enable someone to access and use their car remotely. 
The new system isn't limited to vehicles, and it works with any IoT resource, such as embedded sensors or smart locks. IOTA has previously worked with Jaguar Land Rover on an IoT smart wallet project, a partner on this project, alongside STMicroelectronics, NTT DATA Romania, RIDDLE&CODE, and numerous others. 
Direct Acyclic Graph
IOTA is the popular distributed ledger technology (DLT)-based Internet of Things (IoT) platform whose supporters will underpin the machine and data economy's future. IOTA is based on the DAG (Direct Acyclic Graph). The system has no blocks, no miners, no fees, no ruthless power consumption, and microtransactions, unlike other projects based on blockchain technology.
Automotive and transport engineer Toni Barck said that IOTA is the first and biggest distributed ledger that focuses specifically on the IoT.
The project has grown to a vast scale, but the main goal is to create a backbone and protocol for IoT,  for machine and data economy – a network for exchanging value and data between humans and machines.
IOTA Partnerships
Supported by a large community and the non-profit IOTA Foundation, based in Berlin, which already employs more than 100 experts, The IOTA Foundation focuses on developing bridges to ETH and other ecosystems. IOTA co-founder Dominik Schiener revealed their aim through Discord on December 30, 2020. Schiener indicated that this is part of a project with Pantos and TU Vienna.
Bitpanda-backed project Pantos and IOTA, in collaboration with Austria's Federal Ministry for Digital and Economic Affairs, launched the new Christian Doppler Laboratory for Blockchain Technologies for the Internet of Things (CDL-BOT) late last year.
The partnership was looking to promote blockchain and DLT interoperability under the new research laboratory's aegis dedicated to the two emerging technologies.
Wholly Decentralized Network
The IOTA Foundation is developing the groundwork for its transition from the coordinator to the Coordicide, creating a fully decentralized network. According to an update in November, IOTA said that its Chrysalis Phase 2 is in progress.
Source: Read Full Article