Do Crypto Betting Sites have Better Offers?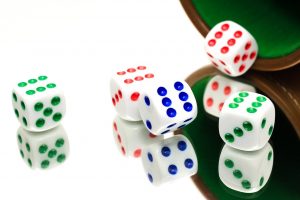 Owing to technological advancement, the world of gambling has seen a swift turnaround over the years. From stone-carved die in the medieval ages to online casinos today, a spontaneous course of evolution has undoubtedly taken gambling to new heights.
The rate of active users on online casinos has increased in recent years due to technological advancement. Lower charges, authority bypass among others are responsible for the surging numbers.
Comparable with live betting, online gambling also involves money, although not palpable currency. And as such, various means have been coined to utilize funds for gambling online. While some currencies provide the possibility to quantify money traditionally, others like Cryptocurrencies quantify theirs differently online.

Various calculations convert specific amounts of Cryptocurrencies to traditional currencies, which makes them easier to recall.
Although online casinos have been recording a consistent increase in user engagement, regular casinos haven't become obsolete. Aside from gambling reasons, people prefer to live casinos to online ones for pursuing other motives.
Online Crypto Casino Offers
While sites offering crypto sports betting may provide lower odds for competing teams in a particular game, an offline betting platform may give higher and vice-versa. Every betting platform has its set odds per game, and there isn't any determining factor that should make them all equivalent.
Before developing the internet, which led to creating betting sites, regular casinos were long in existence. Gamblers took cash or cheque books for betting, and everything was live while casinos made profits solely from charges.
When online betting schemes began like all startups, they needed ways to allure gamblers. There were different measures to do so, but the best was to reduce casino charges. Online betting platforms didn't hesitate to do that, and the gimmick worked the charm for them.
Online gamblers made payments through payment platforms online in their traditional currency, and they also paid for incurred charges.
Online crypto casinos later evolved, and its nature saw that there were no charges during transactions. Most crypto casinos also crafted out gimmicks to captivate more gamblers to bet with them.
The tricks coupled with zero transaction charges have further reduced spendings on gamblers giving it a cheaper appearance. But in reality, crypto casinos do not necessarily "have better offers" than live casinos.
Final Word
Offers given by casino platforms don't follow a hard and fast rule. Charts and analysis govern the nature of betting offers made available to gamble on for every possible game on crypto betting websites.
As highlighted earlier, some offline betting platforms may provide higher odds for competing teams in a game while crypto casinos may offer lower. And the reverse could also be the case. But most times, various kinds of charges on live casinos, unlike crypto ones, may make betting seem more expensive.
Finally, it is safe to say that online cryptocurrency websites often provide better offers. The fact that no charges are incurred from withdrawing and depositing funds makes them more inviting. 
Source: Read Full Article