Learn About a Launchpad That Weeds Out Scam Projects for Hassle-Free Investing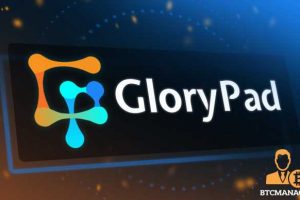 Crowdfunding processes such as IDO private sales and presales are the easiest and the earliest opportunities to invest in a promising project. These processes allow the investors to become a part of the project while still in development and reap the benefits as the project grows. 
However, it is difficult for investors to understand how the project developers will utilize their funds which can be intimidating as the crypto ecosystem has several incidents where fundraising was used for personal gains. GloryDoge aims to fix that by creating a secure DeFi ecosystem and launchpad that can weed out scam projects to offer investors a hassle-free experience. 
Introducing GloryPad
GloryPad is the first project by GloryDoge that offers developers a secure platform to organize their IDOs to raise initial funding for their projects. However, GloryPad's unique architecture shifts the control over the raised funds from developers to investors by making it impossible for the developers to utilize the funds without approval and consent from the investors. 
For developers to raise funds on GloryPad, they will have to create tasks that demonstrate a clear path the developers will follow to utilize the funds. These tasks are not necessary to conduct a sale but will be essential to gain the investors' trust. These tasks act as future payments for the developers as the collected funds will be distributed to the developers as the task is achieved. Moreover, investors can verify the transactions and reject tasks they deem non-beneficial for the project. 
Besides that, GloryPad will also act as a social hub where the developers can connect with investors, marketers, influencers, and other parties willing to contribute to their projects. To ensure the investors' safety and the projects' reliability, GloryPad will connect with different social networks. 
What makes GloryPad Unique?
GloryPad aims to create a secure and fair launchpad for developers and investors and promote accountability in the cryptocurrency ecosystem. There have been a few cases where the developers developed a bogus project and disappeared after the initial funding rounds leaving the investors with huge losses. 
GloryDoge aims to ensure that this scenario does not happen by offering GloryPad that gives investors complete control over their projects. GloryPad is a unique project that does not take any ugly shortcuts for any small or big step. Every contract is written line by line that makes it stand out from several other projects that copy code from other projects. 
To learn more about GloryPad, visit https://glorydogecoin.com/. 
Related posts:
Source: Read Full Article