Pseudonymous Analyst Predicts $XRP Price Could Breakout to $100-$130 In Future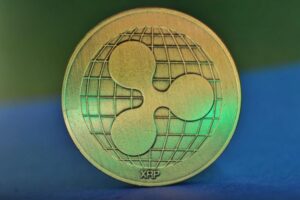 A popular cryptocurrency analyst has recently predicted that the native token of the XRP Ledger, $XRP, could soon see its price skyrocket to anywhere between $100 and $130 after next year, in a massive price rise that would follow a technical pattern.
In a chart shared by the pseudonymous cryptocurrency analyst Universe Twenty, the trader pointed to a symmetrical triangle pattern, which is a chart pattern characterized by two converging trend lines connecting a series of highs and lows.
A symmetrical triangle is a common pattern in technical analysis and indicates a period of consolidation and uncertainty in the market, and can be either a continuation or a reversal pattern depending on the direction of its breakout.
XRP's previous symmetrical triangle was broken to the upside during the 2017 bull run, which at the time saw the cryptocurrency move to a new all-time high above the $3 mark, before entering a significant correction. At the time of writing, XRP is trading at $0.50.
The pseudonymous cryptocurrency analyst's XRP price prediction was met with enthusiasm by some in the cryptocurrency community, while others pointed to lower price targets suggesting these would be more realistic.
Notably, earlier this year a popular cryptocurrency analyst suggested XRP's price could drop below the $0.50 mark to nearly completely retrace the rise it saw after a ruling from a federal judge determined the token is not necessarily a security, before surging to $1.
Other analysts have been bullish on the cryptocurrency, with some suggesting that XRP could surge past the $20 level in the future based on technical indicators. Institutional investors appear to be moving in as well, with cryptocurrency investment products investing in XRP and Cardano ($ADA) attracting significant inflows so far this year.
The digital asset has been seeing a significant surge in on-chain volumes as it has recently recorded its highest on-chain volume since the beginning of February, in an increase that is being accompanied by a marked rise in development activities related to the digital asset.
According to Santiment data, XRP has seen substantial increases in key metrics at the start of the month. Specifically, the on-chain transaction volume reached 4.8 billion XRP, while the circulating supply hit 2.03 billion XRP. The development activities for XRP, which ranks as the fifth-largest cryptocurrency by market cap, have also seen a significant boost.
Featured image via Pixabay.
Source: Read Full Article