Bitcoin Bull Run Far From Over – Weiss Crypto Ratings Gives Reasons Why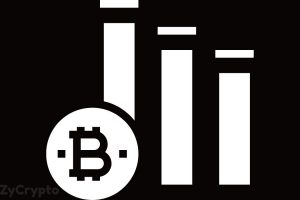 Bitcoin dropped by almost 20% to around $33,000 on the morning of 11th January from an all-time high of $41,000 achieved the previous day. The crypto market as well as bitcoin's market caps slid below their much-celebrated milestones above $1 trillion and $700 billion respectively.
The top crypto asset has since been showing signs of recovery having gained 10.31% in the last 24 hours to trade at around $38,183 at the time of writing.  
While others speculate that bitcoin might be coming to the end of its bull run, others are taking this opportunity to buy the dip and accumulate more of the asset at a cheaper price.
A report published by leading crypto ratings service provider Weiss Crypto Ratings, says that there are few factors that show bitcoin's Bull Run isn't over.
1. Bitcoin's Pullback Was Expected After multiple and  Rapid ATHs
Bitcoin has gained 78.05% in a month following week after week of recording new all-time highs. Weiss Crypto, among other analysts, predicted that this was to be expected and in fact welcomed the pullback as an opportunity to buy the dip and allow new investors to enter the market before it takes off again.
"Even though Bitcoin has dropped around $800o from its all-time high, we were trading at these levels just six days ago. Bitcoin's been gaining so quickly lately that it's easy to lose perspective."
Therefore, such types of bull runs that are caused by rapid price gains are not uncommon and are even known as irrational exuberance in the traditional markets.
"And with huge price gains come sharp pullbacks. That's the story with crypto; big moves come with exploration of all new territory."
2. Bitcoin/Crypto Market Is Maturing
Bitcoin's hash rate and mining difficulty are currently recording their all-time highs, which indicates higher processing power and greater security for the Bitcoin network.
"That means that even though we're seeing a small correction in the market, the strength and security of the Bitcoin network are all-time highs."
Additionally, bitcoin's bull action is based on the value attached to its network, which is only going to grow stronger in security and value over time, especially with increased adoption. The same applies to Ethereum 2.0, whose recent launch shows that the network will advance in strength and functionality.
3. Institutional Investments
Institutional investors have been accredited for accelerating bitcoin's rally. Partnerships, crypto regulations, and Bitcoin investments from companies like Paypal, MicroStrategy, and Square, have inspired more confidence in the crypto market.  According to Weiss Crypto, these are all signs of a maturing market with huge potential for growth.
"Focus on the increasing data-driven fundamental case that points to a much higher BTC from here over the long term."
Source: Read Full Article