Bitcoin Falls Below $20,000 Amid Wider Crypto Market Rout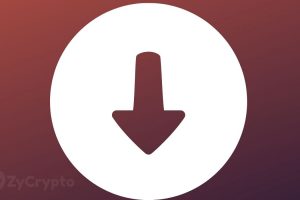 Bitcoin recoiled sharply towards Friday, plunging to levels last seen in January as the ongoing inflationary and regulatory pressures on the industry spooked investors.
At press time, the leading cryptocurrency by market capitalization was trading at $19,948 after an 8.75% drop over the past 24 hours. Ethereum also took a hit, dropping by over 9% within the period to trade at $1,386 at the time of writing.
Other cryptos witnessed a similar meltdown, with Dogecoin, Shiba Inu, Solana and XRP losing roughly 10%, 9.20%, 9.50% and 8% in the past day, respectively. Likewise, the global crypto market fell by almost 8%, plunging below the $1 trillion mark for the first time since mid-January to tap $918 billion.
This month's start has particularly been stormy for the crypto market. The implosion of crypto-friendly Silvergate Bank particularly dealt a heavy blow to the crypto sector, with various experts now predicting there could be more carnage.
"If crypto really is the future, why is Silvergate, the premier crypto bank already a thing of the past? A wave of blockchain-related bankruptcies will soon crash down on cryptoCurrencies, turning the crypto winter into a deep freeze," popular gold bug and investment banker Gold Schiff tweeted earlier today.
On Wednesday, Silvergate stated that it was planning on winding down operations and voluntarily liquidating after taking a huge loss following the collapse of FTX last November.
Additionally, regulatory headwinds have also been hampering the crypto sector. In the past few weeks, US regulators have been pushing for tighter rules for the sector, with the US Securities Exchange Commission maintaining that all crypto assets, apart from bitcoin, are securities. In a March 9 article by the Hill, SEC chair Gary Gensler insisted that "the crypto market is not an exception" when it comes to complying with securities laws.
"As chair of the Securities and Exchange Commission, I have one goal with regard to the crypto markets: to ensure that investors and the markets receive all the protections that they would in any other securities market," said Gensler, reiterating that crypto intermediaries must come into compliance with SEC laws.
A Thursday proposal by the U.S. Treasury Department to impose a 30% excise tax on Bitcoin mining farms has also shaken the mining industry, which is currently struggling to stay afloat following a brutal crypto winter. The proposal could also trigger an exodus by miners from the U.S.
Earlier today, the New York Attorney General announced that she would file a lawsuit against crypto exchange Kucoin for illegally operating in the state. This would make it the eighth action against what she termed as "shadowy cryptocurrency platforms that disregard our laws and put New Yorkers at risk."
Meanwhile, despite the crypto industry welcoming regulation, experts have warned that delays or a lousy approach to drafting them could put the US at risk of falling back, forcing innovators to migrate offshore. That said, as the industry continues to fight for its place, the real victims remain investors as crypto prices fluctuate wildly. 
Source: Read Full Article