Bitcoin Mentioned as Possible Reserve Currency by Former Canadian Prime Minister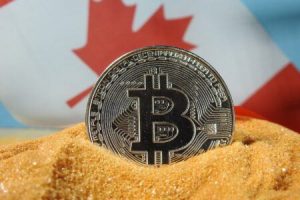 Former Canadian Prime Minister Stephen Harper has mentioned bitcoin and gold as potential reserve currencies that could replace the U.S. dollar, along with a "whole basket" of other assets.
Harper's words came during an interview with investment service Cambridge House's Jay Martin, at the Vancouver Resource Investment Conference. Harper said that the possibility of the U.S. dollar being replaced could come from the influence of a large fiat currency like the Euro or the Chinese yuan.
He pointed out that neither of them would make a viable alternative currency, given the long-term uncertainty over the long-term value and stability of the Euro. As for the yuan, he said, we "have no idea" what the yuan is worth "at any given moment" and we have "no idea what arbitrary measures the Chinese government could take to revalue its obligations or the value of the currency itself."
Per the former prime minister's words, investing in "that kind of a currency" would not be possible. In the short to medium term, unless the U.S. "becomes a catastrophe," it would be hard to see an alternative reserve currency. He said:
It's hard to see what the alternative is to the U.S. dollar as the world's major reserve currency. Other than gold, Bitcoin, a whole basket of things.
Harper added he believes the number of things people use as reserves will expand but "the U.S. dollar will still be the bulk of it." The former prime minister also addressed central bank digital currencies, saying he believes these will be "inevitable" to some degree.
He was, however, concerned about central banks becoming "kind of a general banker" rather than a financial monitor, which could affect the launch of central bank digital currencies (CBDCs):
Ultimately, if you have a digital currency and the purpose of the central bank is to control inflation and create a stable currency and priceability, then digital currency is just kind of an evolution of the marketplace.
Harper, who served as the prime minister of Canada between 2006 and 2015, added he is worried about what he sees as "wild experiments as to the role of central banking" that worries him "a lot."
Featured image via Unsplash.
Source: Read Full Article