David Ingleson Is Onboarded by Broadridge to Chief Operating Officer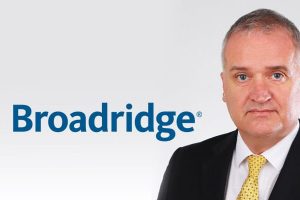 Broadridge Financial Solutions, Inc. (NYSE:BR) has onboarded David Ingleson as its new Chief Operating Officer in APAC, effective immediately.
Recently announced in a press release, David Ingleson, an experienced executive in establishing and growing fintech businesses in the APAC region, has been named the new Chief Operating Officer at Broadridge. He will report to Samir Pandiri, President of Broadridge International in Singapore.
Ingleson will oversee the regional implementation strategies for Broadridge, direct operations and support of Capital Markets clients in the region. Also, he will focus on further investing in its local market expertise and capabilities.
Pandiri said: "We are very excited to have David join Broadridge as we expand our regional capabilities, and we look forward to his leadership in driving client success and team building."
Broadridge helps financial services clients across the APAC region transform their businesses by scaling their revenues, reducing operational costs, improving corporate governance and onboarding new technologies.
"Clients are facing an extraordinarily complex operating environment and David's deep industry and regional knowledge are key assets as Broadridge helps clients adopt and apply next-generation technologies to drive business," Pandiri added.
A Glance at Ingleson's Vocation
Prior to the appointment at Broadridge, Ingleson served as Head of APAC at BNY Mellon for Eagle Investment Systems. From mid-2018, he was in charge of business development, professional services, and operational performance for Eagle's business in Asia. Additionally, he took on the charges of increasing Eagle's presence and market share within the APAC region.
Before this promotion, he had triumphed as Head of Service Delivery (APAC) for almost thirteen and a half years. In Singapore, he collaborated with the APAC sales teams and business units to exceed overall sales and revenue targets.
Earlier on, at NAB Ingleson became a Business Analysis Manager in Glasgow. For three years eight months, he succeeded in the post.
At HSBC Edinburgh, he served as a Business Application Developer for just over two years. From 1996, he spent three years as a Business Analyst at WM Company, which is where Ingleson's career began.
Source: Read Full Article