Capri Sees Q4 Results Below Market; Cuts FY23 View; Stock Down In Pre-market – Update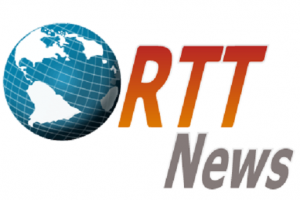 Fashion luxury group Capri Holdings Ltd (CPRI), while announcing weak third-quarter results, on Wednesday issued outlook for its fourth quarter, and trimmed fiscal 2023 forecast, both below market estimates. The company also provided fiscal 2024 guidance higher than the previous year, but below Wall Street estimates.
In pre-market activity on the NYSE, Capri Holdings shares were losing around 18 percent to trade at $54.50.
For the fourth quarter, the company expects earnings per share of $0.90 to $0.95 on total revenue of approximately $1.275 billion.
On average, analysts polled by Thomson Reuters expect earnings of $1.39 per share for the quarter on revenues of $1.41 billion. Analysts' estimates typically exclude special items.
For fiscal 2023, Capri now expects earnings of approximately $6.10 per share on revenues of about $5.560 billion.
The previous forecast was earnings of approximately $6.85 per share and revenue of about $5.70 billion.
The Street is looking for earnings of $6.87 per share on revenues of $5.72 billion for the year.
For fiscal 2024, Capri expects earnings per share of approximately $6.40 and total revenue of around $5.8 billion.
Analysts expect the company to earn $7.24 per share on revenues of $6.03 billion for the next year.
John Idol, Chairman and Chief Executive Officer, said, "As we look to fiscal 2024 we expect Capri Holdings to generate mid-single-digit revenue and earnings growth. We remain confident in our ability to achieve our long-term goals over time due to the resilience of the luxury industry, the strength of our portfolio of luxury houses and the talented group of employees executing our strategic initiatives."
Source: Read Full Article