Bitcoin Experiences Another Surge, Now at $21K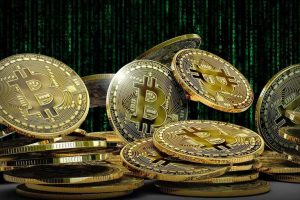 We're only a few weeks into the new year, but bitcoin is keeping up its good vibes and experiencing further boosts to its price.
Bitcoin Is Still Booming
Live Bitcoin News has already published a few articles detailing the jumps of the world's number one digital currency by market cap since the beginning of January. The currency rose to $17,000 during the first few weeks, then hiked itself up to about $19,000. As of this writing, bitcoin has crossed the $21K line, and it appears to be holding its ground – at least for now.
Many analysts are wondering why the asset is suddenly experiencing such a vast turnaround. Just over a month ago, BTC was trading in the mid-$16,000 range, meaning it's gained about $5,000 in just over a month. That's a huge bump. So, why is the currency now edging towards the other end of the financial spectrum when 2022 proved to be such a disaster?
Traders and experts alike feel there are several reasons in the mix as to why bitcoin's aura is suddenly changing. For example, there is a high probability that interest rates – which were consistently hiked throughout 2022 – will either go down this year or at least stabilize. This could bring some of the economic tensions we've witnessed in the past 12 months to a standstill, thus paving the way for a potential BTC rally.
In addition, there have been several large buys of bitcoin by whales – individuals that hold a large amount of a specific cryptocurrency – over the past few weeks. While everyone is panicking and selling, these money-hungry figures have been gathering up BTC the way farmers do wheat or barley. Lastly, inflation appears to be dying down somewhat, thus giving bitcoin another break.
James Butterfill – head of research at digital asset management firm Coin Shares – said in an interview:
Bitcoin looks to have recoupled with macro data as investors shrug off the FTX collapse. The most important macro data investors are focusing on is the weak services PMI and the trending down of employment and wage data. This, coupled with downward trends in inflation has led to improving confidence, while it comes at a time when valuations for bitcoin… are close to all-time lows. The prospect of looser monetary policy off the back of weaker macro data and low valuations is what has led this rally.
Inflation Is Easing
Vijay Ayyar – vice president of corporate development at crypto exchange Luno – also threw his two cents into the mix, commenting:
We are seeing the dollar put in a top, inflation easing, interest rate hikes slowing down, all pointing to markets getting more risk-on over the next few months… There are signs this could be the beginning of a new cycle with bitcoin, as it typically does around 15-18 months before halving.
Source: Read Full Article