Cryptos Muted Amidst Regulatory And Monetary Policy Uncertainties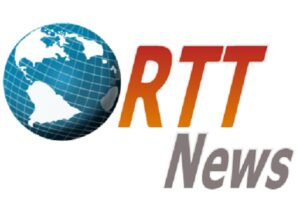 Cryptocurrencies slipped to the overnight negative territory amidst regulatory uncertainty triggered by SEC's action against Kraken cryptocurrency exchange and the monetary policy uncertainty ahead of the release of the FOMC minutes.
Securities and Exchange Commission on Monday charged Kraken, with operating a crypto trading platform as an unregistered securities exchange, broker, dealer, and clearing agency.
Minutes of the Federal Open Market Committee held on October 31 and November 1 are due for release on Tuesday. The Federal Reserve had in the said meeting kept the target range for the federal funds rate at its 22-year high of 5.25 percent – 5.5 percent for a second consecutive time as it weighed between returning inflation to the 2 percent target and avoiding excessive monetary tightening. However hawkish comments after the meeting and the flat inflation readings that came later have created an atmosphere of uncertainty regarding the Fed's monetary policy trajectory.
Overall crypto market capitalization is currently at $1.41 trillion, versus $1.42 trillion a day earlier.
Bitcoin (BTC) is currently trading at $37,158.91, recording overnight gains of 0.2 percent, weekly gains of 2.1 percent and year-to-date gains of 124 percent.
Ethereum (ETH) has slipped 0.4 percent in the past 24 hours and 1.2 percent in the past week to trade at $2,010.62. Year-to-date gains have fallen to 68 percent.
4th ranked BNB (BNB) gained 5.1 percent in the past 24 hours amidst a Bloomberg report which states that the U.S. Department of Justice is seeking over $4 billion from Binance as part of a settlement of the case against it.
5th ranked XRP (XRP) slipped 1.4 percent in the past 24 hours and 6.3 percent in the past week.
88th ranked Gnosis (GNO) and 43rd ranked Maker (MKR) have gained more than 4 percent in the past 24 hours.
62nd ranked Celestia (TIA) topped overnight losses among the top 100 cryptocurrencies with a decline of more than 15 percent. 87th ranked Arweave (AR) tumbled 12.6 percent followed by 100th ranked ORDI (ORDI) and 52nd ranked FTX Token (FTT) that both slipped more than 9 percent in the past 24 hours.
The SEC's complaint against Kraken alleges that it violated the registration provisions of the Securities Exchange Act of 1934 and seeks injunctive relief, conduct-based injunctions, disgorgement of ill-gotten gains plus interest, and penalties.
According to the SEC's complaint, Payward Inc. and Payward Ventures Inc., together known as Kraken have made hundreds of millions of dollars since at least September 2018 by unlawfully facilitating the buying and selling of crypto asset securities. The SEC has alleged that Kraken has intertwined the traditional services of an exchange, broker, dealer, and clearing agency without having registered any of those functions with the Commission as required by law. SEC believes that Kraken's failure to register these functions has deprived investors of significant protections, including inspection by the SEC, recordkeeping requirements, and safeguards against conflicts of interest.
The SEC has also alleged that Kraken commingles its customers' money with its own, including paying operational expenses directly from accounts that hold customer cash. Kraken also allegedly commingled its customers' crypto assets with its own, creating what its own auditor had identified as "a significant risk of loss" to its customers.
In the complaint against Kraken filed in federal district court in San Francisco, the SEC has also reiterated its allegation that several cryptocurrencies are crypto asset securities. The SEC complaint notes that Kraken currently makes available for trading, crypto assets that have been subject to prior SEC enforcement actions based upon their status as crypto asset securities. The crypto assets trading under the symbols ADA, AXS, ALGO, ATOM, CHZ, COTI, DASH, FIL, FLOW, ICP, MANA, MATIC, NEAR, OMG, SAND and SOL have been specifically mentioned in the complaint in this regard. These cryptocurrencies had already been treated as crypto asset securities by the SEC in its actions against other unregistered intermediaries viz Bittrex, Binance Holdings and Coinbase.
All the above-mentioned cryptocurrencies are currently trading with overnight losses. NEAR has dropped 8.2 percent, followed by MATIC and SOL that have both shed 6.5 percent. ALGO, FLOW, ATOM and FIL have all declined more than 4 percent in the past 24 hours.
It may be recalled that Kraken had in February agreed to cease offering or selling securities through crypto asset staking services or staking programs and to pay a civil penalty of $30 million.
For More Cryptocurrency News, visit rttnews.com
Source: Read Full Article