Deutsche Bank: Tesla, Bitcoin Are Becoming "Bubbles"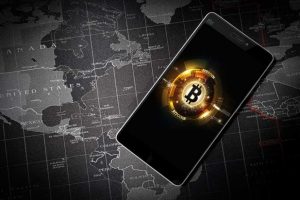 Bitcoin and tech stocks like Tesla have had an extremely strong year in 2020, but according to a recent survey released by Deutsche Bank, both investing products are looking more like bubbles.
Deutsche Bank Isn't Crazy About Where BTC and Tesla Are Headed
Bitcoin rose more than 300 percent since the beginning of last year, while Tesla surged even further and gained about 700 percent. Deutsche Bank and the respondents taking part in the survey – roughly 89 percent of them – believe that these assets are set to experience major pullbacks, and to an extent, they already have. For example, BTC is down 27 percent this year, while Tesla has fallen about 17 percent.
Per strategist Jim Reid and research analysts Karthik Nagalingam and Henry Allen:
When asked specifically about the 12-month fate of both bitcoin and Tesla – a stock emblematic of a potential tech bubble – a majority of readers think that they are more likely to halve than double from these levels with Tesla more vulnerable according to readers.
Bitcoin is already garnering a few raised eyebrows from other industry analysts and top financial players, all of whom agree that bitcoin is overbought and entering the "most crowded position" per a monthly fund manager survey published by Bank of America. The good news is that people aren't too concerned about bitcoin itself, but they are a little worried about the incoming market effects that could potentially downplay bitcoin's presence in the monetary space.
For example, the Federal Reserve has recently hinted that signs of a recovering economy have begun to materialize, and thus the organization is considering lessening the amount of assets it purchases. This could potentially cause a major downfall in the bitcoin price, and many analysts and traders are a little worried that their stashes will suffer in the long run.
Reid and the rest of his analytical team explain:
71 percent of respondents do not believe that the Fed will taper before year end, which is in line with what Fed governors had been saying forcefully by the end of last week, but a quarter of readers may think that economic growth and markets could force their hand.
In addition, there are rising issues surrounding the coronavirus pandemic in the United States and the rollout of vaccines, which analysts believe could potentially put more strain on the economy. As it stands, the vaccine has only been offered in select areas, and some – such as California – are placing halts on specific vaccines, such as the one issued by Moderna, due to allergic reactions in some takers.
Issues with the Vaccines
In a statement, Tedros Adhanom Ghebreyesus – the World Health Organization's director general – mentioned to followers:
Just 25 doses have been given in one lowest income country – not 25 million, not 25,000 – just 25. I need to be blunt: the world is on the brink of a catastrophic moral failure.
Source: Read Full Article