Grayscale Is Now One of the World's Largest Holders of BTC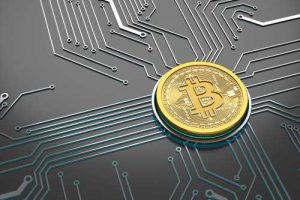 The Grayscale Bitcoin Trust now holds of a rather solid portion of the world's total BTC units.
Grayscale Is a Major Bitcoin Manager
Chief executive officer Michael Sonnenshein commented in a recent interview that thanks to newfound respect for BTC amongst institutional traders, the Grayscale Bitcoin Trust presently manages a record three percent of the world's total BTC thanks to an increase in activity from its professional clientele.
In 2020, companies such as Square, MicroStrategy, Stone Ridge and MassMutual put millions – and sometimes hundreds of millions – of dollars into the world's largest and most popular cryptocurrency by market cap, and Sonnenshein is convinced the trend is likely to continue well into 2021 and beyond.
He states:
We've started to see participation not just from the hedge fund segment, which we've long seen participation from, but now it's recently from other institutions, pensions and endowments. The sizes of allocations they are making are growing rapidly as well.
Grayscale is a company that presently has about ten hedge funds in its name. Many of these funds are crypto based such as those delving in bitcoin and Ethereum. Overall, the enterprise manages well over $25 billion in assets. This is huge considering just a year ago, the company only managed about $2 billion, suggesting Grayscale account activity has increased tenfold in just 12 short months.
Furthermore, bitcoin has recently hit $40,000 and is only expected to get larger throughout the year. This is likely to increase Grayscale's asset total even further. The company has experienced such a boom in business that it is now looking to add about two dozen new employees to its hiring roster. In addition, it is also looking to invest more money in advertising campaigns and into several new products that will be distributed at various points throughout the year.
Sonnenshein further stated that he believes Grayscale's newfound bitcoin activity may also be contributing to the overall success of the asset. He explains:
So, there is definitely an argument to be made about Grayscale and really any other vehicle that may be removing bitcoin from circulation and putting it into a financial product inherently increasing the scarcity of an already scarce asset. This is a verifiable scarce asset and so when there are mechanisms that are removing them from circulation, that's inherently making it an even scarcer asset.
Making The Asset Rarer and More Valuable
By decreasing the amount of bitcoin in circulation and making it harder to buy, the asset inherently becomes rarer. It is thus more valued by markets and investors alike.
Sonnenshein has been working with Grayscale since 2014. Prior to serving as the CEO, he worked as Grayscale's managing director. Before that, he was employed through JPMorgan Chase & Co. and was also an analyst with Barclays. Grayscale is presently based in the New York area.
Source: Read Full Article