Crypto Derivatives and Spot Volumes Top $3.3 Trillion in December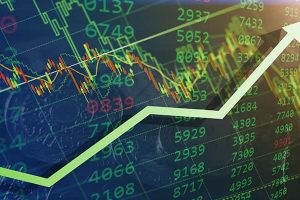 In a report published today, CryptoCompare said trading volumes of crypto-based derivative products increased 8.6% in December to $1.43 trillion. That's a new all-time high, breaking past the previous record of $1.32 trillion set in November.
The report points out that the derivatives market now represents almost 55% of the total crypto market, compared to 60% in the month prior.
As more sophisticated investors enter the crypto market, the notice reflects increasing investor interest in trading derivatives which let traders make bets on the price of cryptocurrencies without the need for actual delivery.
London-based data aggregator also found that crypto spot volumes—which account for over 45% of all turnover—rose by 30% compared to the previous month, to $1.9 trillion. This was also just enough to top the previous record of $906 billion in November.
The largest derivatives exchange by monthly trading volume in December was Binance, which traded a total of $451 billion, up 12.5% compared to November.
Binance was followed by OKEx, which saw its derivatives trading volume go up 22% to $284 billion, and by Huobi, whose volume went down 7.6% over the same period as it traded $269 billion. Bybit notably saw its derivatives volume surge 18% to $133 billion.
Options, Futures Volumes on CME Rise
Key findings from the December review also show that bulk of crypto trading happened on exchanges considered by Cryptocompare as Top-Tier, having commanded $818 billion of total volumes. This figure is up 33% month-over-month, the company said.
Trading volumes at what CryptoCompare calls 'Lower-Tier' exchanges also increased to $355 billion, up 24 percent on a monthly basis from November.
In terms of open interest, OKEx led the pack with $1.8 billion at the end of December, up 6% over a monthly basis. It was followed by Binance's $1.7 billion, which is down 20 percent from $2.1 billion the month earlier.
Binance was also the largest spot exchange by volume, leading with $219 billion (up 25% MoM). This was followed by Huobi Global trading $82 billion (up 14%), while OKEx traded $70 billion (up 52%). Exchanges Coinbase, Kraken, and Bitfinex followed with $45.7 billion (up 53%), $21.1 billion (up 28%) and $16.6 billion (up 29%), respectively.
Finally, trading of options contracts on the Chicago Mercantile Exchange, which focuses on institutional investors, rose 30% in December with 3,476 contracts traded within the month. CME had the highest open interest for BTC futures at $1.31 billion (up 36.5%) followed by OKEx at $1.11 billion (up 27.6%).
Source: Read Full Article