Is Crypto Spring Finally Here? Bitcoin Reaches One Year High As Altcoins Eye Comeback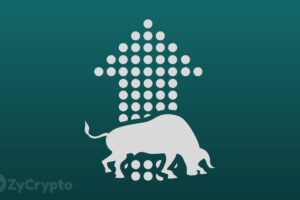 The price of cryptocurrencies has significantly increased in recent weeks, with Bitcoin reaching a one-year high of $31,344, according to data from CoinMarketCap. The leading digital currency recently rose to a level last seen in June 2022, and many investors and enthusiasts believe this could herald the beginning of the long-awaited Crypto Spring.
On CNBC's Crypto World, Chris Ferraro, President and Chief Investment Officer at Galaxy Digital, discussed what investors should anticipate for the year's second half. In his view, two main catalysts will determine the market in the third quarter.
The prospective release of regulated access products, notably ETFs, by critical international financial institutions in the United States and the results of ongoing regulatory proceedings are two essential elements that Ferraro identifies as influencing the cryptocurrency market. He thinks the primary market driver will be accepting these easily accessed financial products.
Ferraro highlights the underlying success of Bitcoin, which has witnessed considerable growth and has outperformed many other assets globally and cites the excellent atmosphere around ETF applications.
Ferraro admits that the lack of regulatory clarity has been a troublesome theme this year when it comes to this topic. He is upbeat about the asset class and its prospects globally, though. He provides examples of other nations actively developing a legislative framework and encouraging cryptocurrency enterprises, including the UK, Europe, and Hong Kong.
He said: "I'm less optimistic in the US and I'm less optimistic only because we really risk losing our competitive advantage. The United States has been the largest capital market and the place where capital formation happens globally for decades and the path that we have taken is in the opposite direction of that for crypto. And so capital both physical capital, intellectual capital is moving to other jurisdictions."
Ferraro raises concerns about the possibility of the US losing its competitive edge in the cryptocurrency industry if legislative reforms proceed more slowly, causing the exodus of capital and expertise to other jurisdictions.
The Case for Altcoins
The rise of Bitcoin frequently sets the pace for the broader cryptocurrency market. The question is whether the Altcoin market will follow Bitcoin's impressive year-to-date rally.
It is usual for other cryptocurrencies, the so-called Altcoins, to see similar upward fluctuations as Bitcoin develops momentum and garners attention. In the past, cryptocurrencies have imitated Bitcoin's success by riding the crest of investor interest and favourable mood.
However, altcoin performance may not always perfectly reflect that of Bitcoin, mainly because they are not all created equal. Every cryptocurrency has a set of distinctive qualities, and market dynamics can differ greatly. While some alternative cryptocurrencies might closely follow Bitcoin's price development, others might show independent price changes depending on their fundamentals and market demand.
Source: Read Full Article