MicroStrategy Uses Bitcoin Price Dip to Add More BTC to its Billion-Dollar Treasury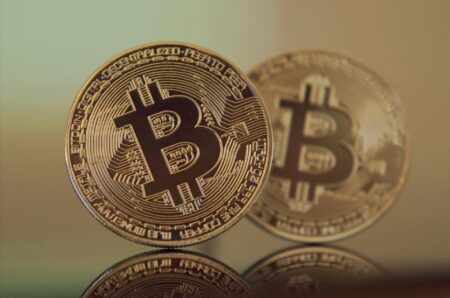 Nasdaq-listed business intelligence firm MicroStrategy (NASDAQ: MSTR) has added more bitcoin to its billion-dollar stash by taking advantage of the recent dip in the price of the flagship cryptocurrency, which briefly went below $29,000.
According to MicroStrategy's CEO Michael Saylor, in accordance with the firm's Treasury Reserve Policy, it bought "approximately 314 bitcoins" for $10 million, at an average price of $31,808 per BTC.
The firm, Saylor added, now has 70,784 bitcoins in its wallets. In total, MicroStrategy has invested a total of $1.135 billion into BTC, and holds coins that are at press time worth around $2.268 billion. It's by far the publicly traded firm with the most BTC holdings, followed by Galaxy Digital, which has 16,402 BTC worth $525 million.
Bitcoin's price dipped below the $30,000 mark earlier this week as investors seemingly panicked over a report suggest a double-spend occurred on the cryptocurrency's blockchain. What in fact happened, however, was a block reorganization.
Block reorganizations, according to Andreas Antonopoulos, the author of "Mastering Bitcoin," are a common occurrence on the blockchain, and even two-block reorganizations are possible. What happened, per Andreas, is common on Proof-of-Work (PoW) blockchains.
He explained that when two blocks are mined "almost simultaneously" they compete for the same height, which means they both have the same parent block in the blockchain. Once a new block is mined, one of the blocks is discarded and one is the parent block. Transactions from the discarded block are then either included in the next block or moved to the memory pool as unconfirmed.
Bitcoin's price recovered shortly after what happened was cleared up, and after former Federal Reserve Chair Janet Yellen, who is expected to be the next  U.S. Treasury Secretary, acknowledged the benefits of cryptoassets in her written response to one of the questions from Tuesday's U.S. Senate confirmation hearing.
At press time, BTC is trading close to $32,500 as it keeps on recovering.
MicroStrategy's bitcoin purchases have become famous in the community. Late last year, the firm invested $650 million in BTC to purchase 21,454 coins to use as a "primary treasury reserve asset," after it had made several other purchases.
The company's stock price has surged since it bought bitcoin, presumably because the value of its BTC holdings has shot up since the first purchases were made.
Featured image via Pixabay.
Source: Read Full Article