On-Chain Metrics Suggests Ethereum [ETH] Price Poised to Breach ATH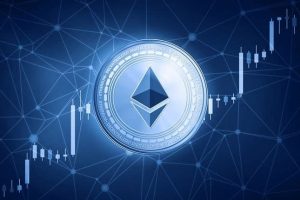 ETH price currently trading at a new yearly high of $1,340 with over 12% gains in the past 24 hours is now less than $100 away from breaching its all-time-high of $1,420 or another price rally of nearly 8-10%. The on-chain metrics suggest that whales have already started to anticipate the big move from ETH and have started to accumulate ETH outside exchanges.
The ratio of ETH held on crypto exchanges has seen a continuous decline over the past months and now nearly 21% of the circulating supply is held in non-exchange wallets. On 11th Jan the amount of ETH held in non-exchange wallets was 10.46 million and within the next 7 days, another 2.2 million ETH has moved out of these exchanges to take the total to 12.66 million ETH.
The volume surgeon non-exchange wallets have seen exponential growth starting towards June of 2020 and growing rapidly throughout 2021. Tokens moving outside the exchange is seen as a bullish move as traders anticipate a big price surge.
ETH Price is Just One Rally Away From New ATH
Ethereum's previous ATH came during the peak alt season 3 years ago and since then it has only managed to venture into four-figure price towards the end of 2020. However, even more, astonishing is the fact that the majority of the gains have come after the start of 2021 as the ETH was trading just above $700 towards the end of 2020.
Bitcoin in its current bull-cycle has managed to double its price from its 2017 high as the institutional FOMO and scarcity factor kick-in. Ethereum is very much poised to follow bitcoin's path in terms of price rise and the main factor playing in its favor is the launch of Eth 2.0 last December. The new POS Ethereum network promises to make it the fastest decentralized network.
The transaction volume of the platform has registered a parabolic move with over $12 billion settled in transactions daily which is also $3 billion more than the top cryptocurrency.
All eyes are set on the ETH as just like Bitcoin many of its proponents believe that its price would rise by 10 folds as institutional money flows in.
To keep track of DeFi updates in real time, check out our DeFi news feed Here.

Source: Read Full Article