Europe's Largest Crypto Asset Manager Launches Bitcoin ETP on SIX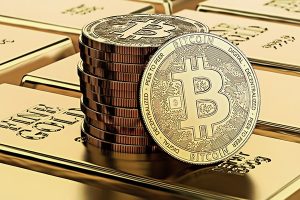 Europe's biggest digital asset management firm, CoinShares announced today that the company has launched a new Bitcoin exchange-traded product (ETP) on the Swiss Stock Exchange, SIX. The crypto asset manager has introduced the new ETP with $200 million in assets under management (AUM).
According to the official announcement by SIX, each unit of the physical Bitcoin ETP is backed by 0.001 BTC. The newly launched product is available in four trading currencies including USD, CHF, EUR and GBP, with a ticker symbol of BITC.
CoinShares has nearly $2.9 billion in crypto assets under management as the company has seen significant demand from institutional investors in 2020. The firm aims to embrace the forthcoming demand from institutional investors with the launch of the newly launched Bitcoin ETP.
Commenting on the recent launch, Christian Reuss, Head of SIX Swiss Exchange, said: "Interest in Bitcoin continues to grow. As the world's leading regulated marketplace for products with cryptocurrency underlying, SIX offers investors crucial benefits like transparency, liquidity and equal treatment. A warm welcome to CoinShares joining our ranks of Exchange Traded Product issuers."
Bitcoin ETP
Finance Magnates earlier reported about the launch of an exchange-traded BTC product by the ETC Group on SIX. The exchange has seen consistent growth in the number of Bitcoin ETP issues in recent months. The Swiss Stock Exchange now has seven ETP issuers offering a total of 22 Bitcoin ETPs and structured products. An institutional-grade crypto custody firm Komainu will be the custodian of the new Bitcoin ETP.
"CoinShares Physical Bitcoin (BTC) (Ticker: BITC) is a physically-backed ETP secured by the underlying bitcoins. The product enables investors to gain exposure to the price of btc on a regulated European stock exchange. The bitcoins held on behalf of BITC are maintained in custody with Komainu, a regulated institutional-grade digital asset custodian. CoinShares is a pioneer in digital asset investing having launched the world's first regulated btc investment fund and the world's first btc-based securities on a regulated exchange," SIX mentioned in the official announcement.
Source: Read Full Article