Still Bullish: Billionaire Money Manager Bill Miller Maintains View Bitcoin Will Rise Again Despite FTX Chaos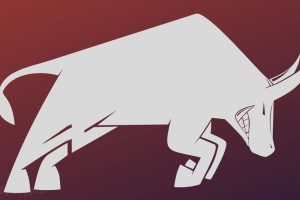 Veteran investor Bill Miller is talking bitcoin again. Miller, who has managed billions of dollars worth of funds and allocated 1% of his net worth to Bitcoin, told Barron recently bitcoin has performed incredibly well in recent weeks despite the fallout from the industry-shaking collapse of Sam Bankman-Fried's FTX exchange. While some may expect the FTX downfall to prolong the crypto winter, the mutual fund titan remains optimistic about the performance of the benchmark cryptocurrency in the future.
Bitcoin's Resilience Is 'Pretty Remarkable'
What a year for the crypto market.
Few could have foreshadowed that Bitcoin's parabolic bull run — which began in late 2020 and pulled the entire market up by its bootstraps — would have run out of steam and obliterated practically all of its gains.
Still, in a year that saw an industry-wide liquidity crisis sparked by the implosion of the Terra ecosystem, FTX's insolvency, and the subsequent contagion, famed fund manager Bill Miller believes bitcoin is holding up well. Miller noted that though the scenario is far from exuberant, with many investors and traders leaving the market, he expected the top cryptocurrency to perform way worse.
"I'm surprised Bitcoin isn't at half of its current price, given the FTX implosion. People have fled the space, so the fact that it's still hanging in there at $17,000 is pretty remarkable."
While the present price levels are painfully low compared to the all-time highs about a year ago, it's still too early to call a long-lasting bearish shift in sentiment, the billionaire investor insinuated. He explained that "inflation is being attacked, and real rates are rising rapidly. I would expect that if and when the Federal Reserve begins to pivot, Bitcoin would do quite well."
Of late, the Fed has hiked rates at an unprecedented pace to suppress inflation. With inflation slowing, Fed's benchmark interest rates will continue to stay elevated for a while but perhaps with less aggressive hikes.
Miller Endorses Bitcoin As Digital Gold
Bill Miller subscribes to the well-documented paradigm that likens Bitcoin to "digital gold". Notably, unlike many of his Wall Street contemporaries like Warren Buffett, Miller has been a keen investor in the crypto space.
Bitcoin fans say it was created to serve as the ultimate store of value that is not reliant on any centralized power and is efficient thanks to blockchain technology.
Miller also shared his perspective on altcoins, noting that they can be "lumped together in the category of venture speculation". The billionaire added that most of them will eventually fail before advising investors to allocate at least 1% of their portfolio to bitcoin.
Source: Read Full Article