Citi Introduces Blockchain Token Services for Institutional Finance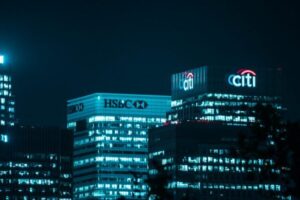 Citi Treasury and Trade Solutions (TTS) has introduced a new service called Citi Token Services, designed to enhance institutional clients' cash management and trade finance capabilities. Utilizing blockchain and smart contract technologies, the service aims to integrate tokenized deposits and smart contracts into Citi's global network.
Citi is a leading banking partner for institutions with cross-border needs and offers a wide range of financial products and services. Citi operates in nearly 160 countries and jurisdictions. Citi Treasury and Trade Solutions provides an integrated suite of cash management and trade finance services to various clients, including multinational corporations, financial institutions, and public sector organizations.
The press release states that institutional clients increasingly require financial services that are available around the clock and can be programmed. Citi Token Services aims to meet this demand by offering cross-border payments, liquidity management, and automated trade finance solutions on a 24/7 basis.
Shahmir Khaliq, the Global Head of Services at Citi, emphasized that digital asset technologies could significantly improve the regulated financial system. He mentioned that the development of Citi Token Services is part of Citi's ongoing journey to provide real-time, always-available, next-generation transaction banking services to institutional clients. Khaliq also noted that this initiative complements Citi's work on the Regulated Liability Network, which aims to create interoperable digital asset solutions across multiple banks.
Citi says it collaborated with Maersk and a canal authority to digitize solutions that serve the same purpose as traditional bank guarantees and letters of credit. Marie-Laure Martin, the Regional Treasury Manager for the Americas at Maersk, stated that they were pleased to have collaborated with Citi in the successful test pilots. She added that the pilot's innovative solution has promising applications in the field of trade finance.
Citi also mentions that the technology used in the pilot is expected to significantly reduce transaction processing times, transforming them from days to mere minutes.
For cash management, Citi Token Services has been applied to a global pilot program that allows clients to transfer liquidity between Citi branches on a 24/7 basis. Ryan Rugg, the Global Head of Digital Assets at Citi Treasury and Trade Solutions, stated that the service offers corporate treasurers a new tool for managing global liquidity in a more efficient manner. Rugg also mentioned that the service aims to reduce frictions related to cut-off times and service gaps.
The press release notes that the blockchain technology used for Citi Token Services is a private and permissioned system owned and managed by Citi and that clients will not be required to host a blockchain node to access these services.
Featured Image via Unsplash
Source: Read Full Article