Ethereum's Shanghai Upgrade To Raise ETH Staking Average And Balloon PoS Validator Count: Report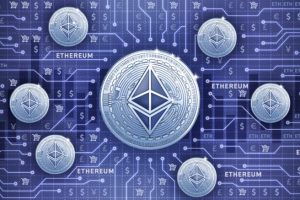 SEC To Hunt Down Crypto Staking In The US – Coinbase CEO, Brian Armstrong
The staking economy in the United States could experience stiff opposition as rumors that the SEC plans to eliminate retail crypto staking swept crypto Twitter on Wednesday. Coinbase CEO Brian Armstrong hinted at the development, saying that he hopes Gary Gensler's agency adopts a different approach. 
Indeed, such a move could spell difficult times ahead for U.S.-based ETH stakers. Currently, the number of staked ETH has crossed 16 million Ether. 
2/ Staking is a really important innovation in crypto. It allows users to participate directly in running open crypto networks. Staking brings many positive improvements to the space, including scalability, increased security, and reduced carbon footprints.
Source: Read Full Article