Disney Falters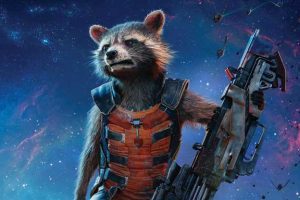 On the face of it, Walt Disney Co. (NYSE: DIS) earnings were OK. Chief Bob Iger reorganized the company into three units, but the way they were set up made little sense. He said he would fire 7,000, which is a lot since he was viewed as riding to Disney's rescue. The troubled streaming business lost less than expected, but the loss was still huge. Welcome to a turnaround that has yet to turn around.
The first of the three pieces into which Disney was divided was Entertainment. This unwieldy combination of TV and movie assets includes most of Disney's streaming properties. ESPN is its own division, even though Iger said it would not be sold. The huge theme park business is the third. Investors must sometimes feel that this part of the business is the only consistent winner.
Disney's adjusted per-share earnings were $0.99, which was better than expected. At $23.51 billion, revenue was about what was expected. What Disney calls "direct to consumer," its streaming operation, lost more than $1 billion. This operation still does not charge enough to consumers to make money, which is Disney's real challenge. (Click here for 21 companies making the most profit per second.)
Get Our Free Investment Newsletter
The Disney+ subscriber base was 162 million. The company lost 2.4 million subscribers in the quarter. Price increases, which are not large enough, probably triggered this. In contrast, Netflix said its subscriber base was growing when it announced earnings recently.
ALSO READ: The Highest-Grossing Kids' Movies Since the Original 'Toy Story'

The reaction to what was supposed to be good news was muted. Shares rallied 6% after the market closed at $119. However, the stock is still down 22% in the past year.
The results open the door for raider Nelson Peltz, who wants Disney to change its board and restructure more than Iger has done. His arguments have become more powerful after Disney's mediocre quarter.
Sponsored: Find a Qualified Financial Advisor
Finding a qualified financial advisor doesn't have to be hard. SmartAsset's free tool matches you with up to 3 fiduciary financial advisors in your area in 5 minutes. Each advisor has been vetted by SmartAsset and is held to a fiduciary standard to act in your best interests. If you're ready to be matched with local advisors that can help you achieve your financial goals, get started now.
Source: Read Full Article