AMC Threat As Regal Shuts Locations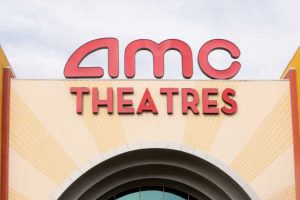 Regal Cinemas went bankrupt and has started to close locations. It is the second largest company in the industry trailing only AMC Entertainment, which has its own troubles. The Royal decision is an awful sign which gives proof to the fact that what COVID-19 started, streaming media will finish.
COVID-19 caused every movie theater in the country to shut down. Before this, there was already concern that theater traffic was at risk because of streaming companies led by Amazon and Netflix. Netflix recently announced adding millions of subscribers a month, as did another streaming leader–Disney. The streaming juggernaut is not slowing.
AMC's stock price has fluctuated recently because it has become a target for speculative investors. Perhaps the best way to view the shares is the price at which they bottomed in the last year. This was $3.84 in late December against a 52-week high of just over $29. AMC's financials support the lower price and not the higher one.
At the higher prices, AMC was able to bolster its balance sheet. But the investors who put money in did so at great risk. Mediocre ticket sales have caused the value of many of these investments to crater. The drop has also made it unlikely AMC can raise more money. The Wall Street Journal recently pointed out that AMC was in worsening financial trouble.
AMC has another long-term challenge. A decade ago, ticket sales were driven by movies from just a few studios. An occasional blockbuster pushed revenue to levels that yielded solid profits. Today, many movies are produced by well-financed streaming media companies. They go direct to consumers via streaming and never show up in theaters.
Get Our Free Investment Newsletter
AMC's headwinds are probably too strong to overcome, The Royal Cinemas decision is a bad omen.
These are the biggest movies people can't wait to see in 2023.
Sponsored: Find a Qualified Financial Advisor
Finding a qualified financial advisor doesn't have to be hard. SmartAsset's free tool matches you with up to 3 fiduciary financial advisors in your area in 5 minutes. Each advisor has been vetted by SmartAsset and is held to a fiduciary standard to act in your best interests. If you're ready to be matched with local advisors that can help you achieve your financial goals, get started now.
Source: Read Full Article