Crypto Asset Recovery Can Reopen the Door to Your Digital Stash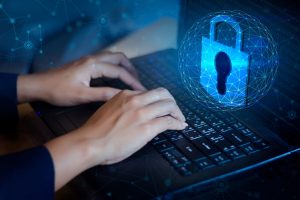 Have you lost your crypto password and can't gain access to your funds? Crypto Asset Recovery can help you with that.
Crypto Asset Recovery Helps with Lost Passwords
Crypto Asset Recovery is a father and son team that works to help people that have lost access to their digital asset portfolios. Usually, the money is locked up in a secure crypto wallet or encrypted somewhere. The people in question cannot engage in a lost-their-password process to set up a new access point.
Last year, Chainalysis – a blockchain analysis firm – released a report claiming that as much as 23 percent of the world's total bitcoin units have been lost to time simply because people can no longer access them due to lost passwords. Today, this would be worth about $62 billion.
Crypto Asset Recovery is made up of Chris Brooks, the father, and Charles Brooks, his son. They work to help people gain access to the crypto they've lost. If they're successful, they garner 20 percent of the once-lost stashes, while returning the rest to the owners. They're usually paid in bitcoin and sometimes, they warn, the recovery process can take a year or longer.
Prior to getting involved in the crypto space, Chris was a former vice president of technology at a company called Care Scout. He said that while he read the initial bitcoin whitepaper in 2014, it took him a while to get excited about the new currency and the technology behind it. He stated in an interview:
I looked at some mining opportunities and some trading opportunities, and they just didn't work for various reasons, and then I started coming across forum posts of people saying, 'Hey, I've lost the password to my wallet,' and I thought, 'I'm a programmer. I know how to solve that problem,' and so I started this in 2017.
Right after that year, the price of bitcoin wound up crashing and burning, so he stepped away from his business and decided to put more time and energy into a separate entity. However, given the high rate of password recovery demand he was witnessing in 2020 and 2021, he made a triumphant return.
A Return of Sorts
Charles threw his two cents into the mix, saying:
For me, it's like digital treasure hunting, and it really has this life-changing bounty at the end of a rainbow sometimes. We decided to spin up Crypto Asset Recovery again, and we spun it up kind of on the presumption of running this for a month or two to see if we have market fit… It was clear there was market fit and a need for this kind of service in the space.
It's a positive sign to know that so many people are still interested in maintaining their crypto portfolios despite dramatic losses of the past 12 months.
Source: Read Full Article