Bargain Hunting May Contribute To Initial Strength On Wall Street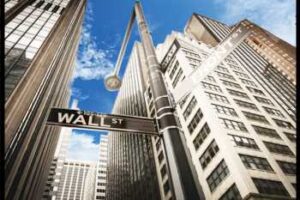 After moving sharply lower over the two previous sessions, stocks may regain ground in early trading on Friday. The major index futures are currently pointing to a higher open for the markets, with the S&P 500 futures up by 0.4 percent.
Bargain hunting may contribute to initial strength on Wall Street, as traders pick up stocks at reduced levels following recent weakness.
The steep drops seen on Wednesday and Thursday dragged the tech-heavy Nasdaq down to its lowest closing level in over three months.
The S&P 500 also slumped to a nearly three-month closing low, while the narrower Dow slid to a two-month closing low.
Trading activity may be somewhat subdued, however, with a lack of major U.S. economic data likely to keep some traders on the sidelines.
Economic data may attract increased attention in the coming weeks, as traders look for additional clues about the outlook for interest rates.
Next week will see the release of a report on personal income and spending that includes readings on inflation said to be preferred by the Federal Reserve.
Extending the sell-off seen late in Thursday's session, stocks moved sharply lower over the course of the trading day on Thursday. The major averages all posted steep losses on the day, with the tech-heavy Nasdaq plunging to its lowest closing level in over three months.
The major averages saw further downside going into the close, ending the day just off their lows of the session. The Nasdaq plummeted 245.14 points or 1.8 percent to 13,223.98, the S&P 500 dove 72.20 points or 1.6 percent to 4,330.00 and the Dow tumbled 370.46 points or 1.1 percent to 34,070.42.
In overseas trading, stock markets across the Asia-Pacific region turned in a mixed performance during trading on Friday. Japan's Nikkei 225 Index fell by 0.5 percent, while China's Shanghai Composite Index jumped by 1.6 percent.
The major European markets have also turned mixed on the day. While the French CAC 40 Index is down by 0.3 percent, the German DAX Index is up by 0.1 percent and the U.K.'s FTSE 100 Index is up by 0.7 percent.
In commodities trading, crude oil futures are jumping $0.91 to $90.54 a barrel after edging down $0.03 to $89.63 a barrel on Thursday. Meanwhile, after plunging $27.50 to $1,939.60 an ounce in the previous session, gold futures are rising $4.70 to $1,944.30 an ounce.
On the currency front, the U.S. dollar is trading at 148.25 yen versus the 147.59 yen it fetched at the close of New York trading on Thursday. Against the euro, the dollar is valued at $1.0653 compared to yesterday's $1.0661.
Source: Read Full Article