Brexit Britain in major win as Teesside chosen for Europe's largest battery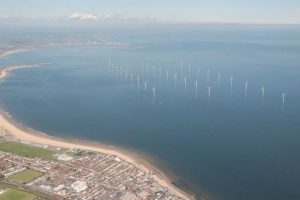 Net zero businesses could make '£160 billion profit' says Rose
We use your sign-up to provide content in ways you've consented to and to improve our understanding of you. This may include adverts from us and 3rd parties based on our understanding. You can unsubscribe at any time. More info
Singapore based energy company Sembcorp Industries have announced the plans, which will be overseen by its UK subsidiary Sembcorp Energy UK (SEUK). It is part of a growing portfolio of battery plants the company has in the UK. Once complete the latest battery will have a capacity of 360MW. For comparison SEUK currently operates 70MW of batteries with an extra 50MW due to become operational in 2022.
The planned location is the Wilton International site, a multi-occupancy industrial site in Redcar, where SEUK says it has the available land and connections to enable swift installation.
The firm also says the battery units will be able to supply power to the national grid in milliseconds with the aim of helping maintain a stable energy system to support net zero transition.
Efficient storage has been recognised as a key issue to solve in supporting the shift to technologies such as wind and hydro-electric power with batteries playing a vital role in maintaining supply.
Andy Koss, CEO of UK & Middle East, Sembcorp Industries, said: "Now, more than ever, flexible energy sources play an increasingly important role in maintaining secure and reliable energy supplies.
"With a growing reliance on renewables, the UK energy system needs to be flexible and able to respond quickly to changes.
"Sembcorp Energy UK is committed to accelerating the energy transition with sustainable solutions, such as batteries.
"Additionally, the location of 360MW of batteries at Wilton International strengthens Teesside's green regeneration and position as a hub of low-carbon innovation in the North East."
SEUK is also working on another set of plans to build a first-of-its-kind net zero power station, also in Teesside.
The Whitetail Clean Energy plant would use carbon capture technology while being capable of generating a predicted 300MW of energy.
If all its current developments come to fruition SEUK's total energy portfolio would amount to 1.6GW.
The level of investment in Teesside has also been greeted enthusiastically by Tees Valley Mayor Ben Houchen who described it as "fantastic news" adding that the regions was becoming "ground zero for net zero."
Mr Houchen added: "This investment will add 70 cleaner, healthier and safer jobs to the thousands we are already delivering across Teesside, Darlington and Hartlepool as we develop the critical technologies that are needed to make the UK net zero by 2050.
DON'T MISS:
Next recessions will come sooner than expected warning [SPOTLIGHT]
UK must grasp 'strategic importance' of mining [ANALYSIS]
Purplebricks could face £9m payout [REVEAL]


"Since the Industrial Revolution the ingenuity of Teessiders has spearheaded the development of new technologies.
"With this announcement, which will see the creation of Europe's largest battery on the Wilton site, the message is clear: if you want to pioneer low-carbon innovation then come to Teesside."
The title of largest battery plant in Europe had previously been claimed by Shell for its 100MW storage project in Minety, Wiltshire.
There are hopes this may be extended by an extra 50MW.
Globally the Moss Landing battery storage system in California has been dubbed the world's largest with phase 2 seeing its capacity increase to 400MW.
Source: Read Full Article