Elon Musk Asks Judge To Halt Trial, Says "Twitter Will Not Take Yes For An Answer"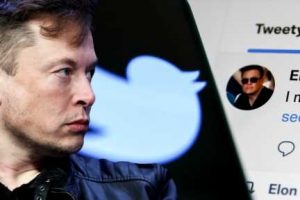 Elon Musk's attorneys formally asked a judge to stay the trial set to start Oct. 17 after the Telsa CEO earlier this week agreed again to buy Twitter for the original deal price of $44 billion.
Twitter's carefully worded response back on Tuesday to the renewed offer was that it also intended to close the deal for the original price, of $54.20 a share. But the social media company has been reluctant to end legal proceedings without guarantees given Musk's previous about-face and questions over financing.
Musk agreed to buy Twitter in April but pulled out of the deal in July, prompting Twitter to sue in Delaware Chancery Court. The proceedings under Judge Kathaleen McCormick have seemed to favor Twitter.
Related Story
Deal On: Elon Musk Agrees To Buy Twitter At Original Price, Twitter Says That's Its Intention Too – Update
Musk's team insisted in a court motion filed this afternoon that "debt financing parties are working cooperatively to fund the close," which is now expected "on or around Oct. 28."
"As a result, there is no need for an expedited trial to order the Defendants to do what they are already doing and this action is now moot."
"Yet Twitter will not take yes for an answer. Astonishingly, they have insisted on proceeding with this litigation, recklessly, putting the deal at risk and gambling with their stockholders interests," the motion says – this from reps of the billionaire who threw Twitter into turmoil by first agreeing to buy it, then pulling out of the deal, and who has spent months bashing the company's business, integrity, prospects and leadership.
"Proceeding towards trial is not only an enormous waste of party and judicial resources, it will undermine the ability of the parties to close the transaction" and send a bad signal to the market, Musk's legal team said.
MORE
Must Read Stories
Veteran Exec Exiting Paramount; CEO Bob Bakish Lauds Him & Sets Replacements
John Waters Returning To Direct & Adapt His 'Liarmouth' For Village Roadshow
'Knives Out' Sequel 'Glass Onion' To Hit Theaters As Exhibs & Netflix Strike Rare Deal
Universal Wins Paul Greengrass' 'Fairy' Tale' Pic Based On Stephen King Novel
Read More About:
Source: Read Full Article