Jay-Z and Jack Dorsey's Bitcoin Academy Receives Mixed Reactions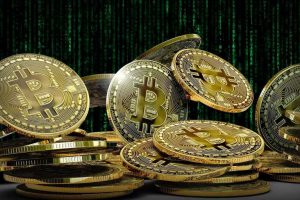 The Bitcoin Academy is a new project developed and initiated by rapper and businessman Jay-Z and former Twitter executive Jack Dorsey.
Jay-Z, Jack Dorsey, and the Bitcoin Academy
The goal was to present crypto opportunities and education to residents of the Marcy Houses (a housing project in New York where Jay-Z allegedly grew up) and provide them with information they'll need to maintain financial independence and freedom. Classes range from "Careers in Crypto" to "Why Decentralization Matters."
The good news is that it's bringing tons of legitimacy and mainstream action to crypto with crowds that would otherwise never have known about the space. The bad news is that reactions to the Bitcoin Academy have been relatively mixed, with some really liking what it offers and others absolutely loathing it.
One such skeptic was 57-year-old Lydia Bryant, who said that investing in bitcoin would be near impossible on a fixed income, like many residents of the Marcy Houses have. She stated in an interview:
How are you helping us if you're asking us to put in five dollars, ten dollars, and we're all on fixed incomes?
She furthered her criticism by saying that said money would be much safer in real, actual stocks rather than digital currencies. Another person who's reacting negatively to the Bitcoin Academy is an unnamed retiree who worked formerly as a school bus matron in the New York area of Queens. She said:
I took the class, but I really didn't comprehend a lot.
Another tenant reacted with:
For you to take your money that you worked for, or your government-assisted funds, and invest it in something like bitcoin that's really risky, that's a no-win [situation].
Despite all the poor comments being directed towards the project, some have really taken a liking to what Jay-Z and Jack Dorsey have done. 56-year-old Danny Craft recently graduated from the Bitcoin Academy and had nothing but positive things to say about his experiences. He said:
I thought bitcoin was a scam. I came to find out you've just got to know how to work it. When you put money into it, you just let it sit there and you let it grow.
Another said that the $1,000 in BTC she received from the Bitcoin Academy after graduating didn't hurt. She has already started to move some of her other assets into crypto and she's planning to buy a lot more with each incoming paycheck. She stated:
If you take it out, then you lose the benefit of having something in the long run.
Improving Over Time
A spokesperson for the Academy commented that the project is new and not in a perfect state, and thus there is a lot to learn down the road. They commented:
[We] will certainly iterate and improve as we go.
Source: Read Full Article