Endeavor To Pay Its First Cash Dividend, Plans Stock Buyback Ahead Of UFC-WWE Merger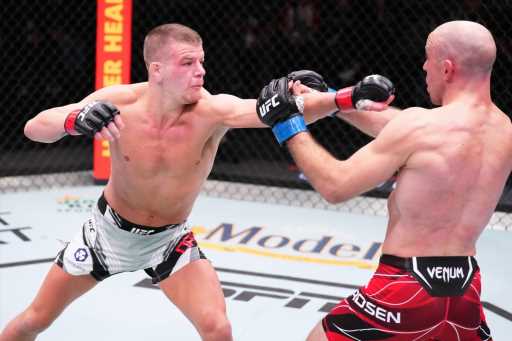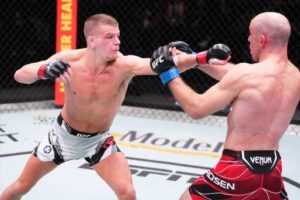 Endeavor will start making quarterly cash dividend payments of up to $25 million starting in the third quarter, is planning to repurchase up to $300 million worth of shares, and will pay down $50 million more in debt as sees its cash position improving with a big asset sale, and ahead of the planned merger of UFC and WWE.
The company saw a revenue bump to $1.59 billion for the quarter ended in March (up from from $1.47 billion the year before). Net income dropped (to $36 million from $517 million) on higher costs and expenses, and the absence of Endeavor Content, sold in Jan. of 2022
Related Story
Freeform's 'Good Trouble' Halts Production Due To WGA Picketing
The company has bought and sold some assets since, announcing two major deals in the March quarter: a transformational combination of UFC and WWE to form a new publicly-traded company, and a deal to sell IMG Academy for an enterprise value of $1.25 billion, closing soon.
The dividend is Endeavors first since it went public in April of 2021. It didn't specify the per-share payout.(In a complex time for media companies, Paramount Global last week announced it was slashing its divident payment by 80%, a move that would save it $500 million a year).
The UFC-WWE professional wrestle-fest is awaiting a greenlight from regulators, and partners hope to close in the fourth quarter. Endeavor will own 51% of the combined company.
WWE CEO Nick Khan has said the league doesn't use WGA writers, so the guild strike that started last week won't have an impact. That's likely to be the same with UFC, although Endeavor's talent representation business would feel a squeeze. CEO Ari Emanuel will surely address that on a call with analysts this afternoon.
"This quarter, we continued to deliver solid results and set a number of financial and attendance records across our owned sports properties and marquee events," Emanuel said in the earnings release. "Our agreement to sell IMG Academy, together with the planned share repurchase and quarterly dividend announced today, are strong examples of our commitment to maximizing return for our shareholders. We are excited about the unique opportunity the proposed combination of UFC and WWE presents, and remain focused on durable growth as we continue to execute our successful strategy in content and experiences."
By segment: Owned Sports Properties led by UFC saw sales up 19% at $353 million driven by higher media rights fees, sponsorships, commercial pay-per-view and event-related revenue at UFC, and increased ticket sales at PBR. Adjusted ebitda (earnings before interest, taxes, depreciation and amortization — a kind of operating profit) rose 25% to $186 million.
Events, Experiences & Rights segment revenue of $801 million nosed up 2.5%. EDR noted record attendance and sponsorship at the Miami Open and growth at IMG Academy, as well as the addition this quarter of Barrett-Jackson, acquired in August of 2022. It discontinued On Location's music festival business in Mexico in 2023, which accounted for $75 million in the prior-year quarter. Operating income fell 14% to $18 million.
Representation segment revenue was down 2% at $350 million, mostly on the loss of Endeavor Content and a decrease at the 160over90 business, partially offset by revenue increases at WME. Operating income fell 17% to $84 million.
Endeavor's reported a new fourth segment for the first time, Sports Data & Technology, with revenue up 124% at $101 million on the addition of OpenBet, acquired in September of 2022, and growth at IMG Arena. Operating income of $4.5 million fell 31% on IMG Arena costs.
Endeavor's consolidated adjusted ebitda was $306 million.
At March 31, it had about $719 million of cash and cash equivalents (vs $768 million at the end of last year), and debt of $5.15 billion, from $5.17 billion.
The UFC-WWE merger: Emanuel will be CEO. Vince McMahon, who has served as its business leader and ring emcee for decades since taking over his father's operation and rebooting it in the 1980s, will be executive chair of the new entity's board. Dana White will continue as president of UFC.
Both McMahon and White have been under scrutiny over the past year, with McMahon stepping away from WWE during an investigation of multiple claims of sexual misconduct charges before returning as exec chairman in January. White was captured on video engaging in a physical altercation with his wife.
Must Read Stories
MTV News Shut Down As Chris McCarthy-Led Paramount Unit Cuts 25% Of U.S. Staff
Company Feels "Little Impact" From Strike, Says Lachlan Murdoch; $50M Q3 Loss
Theo James To Lead Stephen King Adaptation 'The Monkey'; James Wan Producing
'SNL' Alums & Guild Brass Hit Picket Lines; Hanks & Biden Weigh In: The Latest
Read More About:
Source: Read Full Article