Smart-TV Maker Vizio Posts Q1 Ad Growth And Beats Wall Street Forecasts, But Inflation And Economic Worries Send Total Revenue Down 27%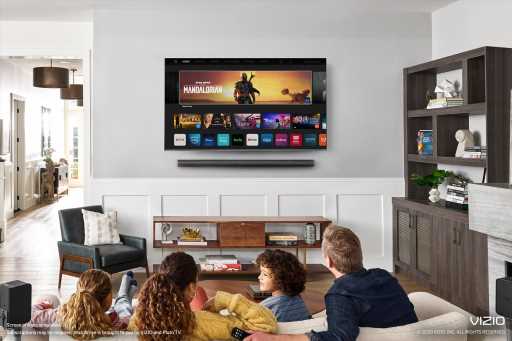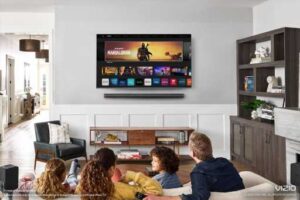 Smart-TV maker Vizio reported better-than-expected results for the first quarter but still saw total revenue slump 27% as consumers cut spending in a time of ongoing inflation and economic worries.
The company reported break-even results on the bottom line, which surpassed Wall Street analysts' forecast for a loss of 2 cents a share, and revenue came in at $356.7 million.
Platform+, the company's unit focused on streaming advertising, posted a 22% gain in revenue to $125.5 million. SmartCast, the company's interface and another major gateway for ad buyers, now has 17.5 million active accounts, up 12% from the same quarter a year earlier. Each account streamed 93 hours of programming per month in the quarter, up 5% over a year ago.
Related Story
Perry Sook, CEO Of CW Parent Nexstar, Says Hollywood Has "Responded" To Network Overhaul; Sports Rights Talks "Steady" In Wake Of LIV Golf Deal
"As you can see from our results, our advertising business continued to show strength in Q1," CEO William Wang said. "Our results speak to the progress we've made in raising awareness of Vizio as a scaled destination for advertisers to reach viewers."
Similar to other streaming players like Samsung, Roku and Amazon, Vizio is benefiting from the boom in FAST and the overall, ongoing migration of linear viewing and advertising toward streaming. Vizio last week held a major event during the NewFronts, presenting new programming and product solutions for viewers and ad buyers.
Shares in Vizio, which started trading publicly in 2021, perked up on the largely positive earnings news. After a 2% gain during regular trading Tuesday, they picked up another 3% after hours to approach $9 a share. During a difficult 2022, when even the mightiest of tech giants were hit by supply-chain issues and inflation, Vizio stock went into a prolonged funk, trading at less than half its IPO level. It has recovered a bit of ground since then, rising 18% in 2023 to date.
Must Read Stories
CBS Orders 'Matlock', 'Elsbeth' & Wayans Family Comedy 'Poppa's House' To Series
Renews 'Walker' But Cancels Rookie Spinoff As Upfront Decisions Continue
'SNL' Alums & Guild Brass Hit Picket Lines; Hanks & Biden Weigh In: The Latest
Spencer Baumgarten, 62; Motion Picture Agent At ICM, CAA, Endeavor
Read More About:
Source: Read Full Article