European Shares Seen Tad Lower On US Debt Ceiling Worries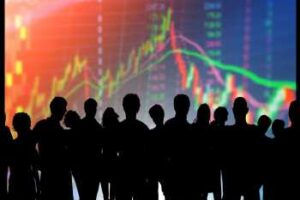 European stocks may open slightly lower on Wednesday as investors parse the latest Fed officials' comments and await news on the U.S. debt ceiling negotiations.
Cleveland Fed President Loretta Mester said on Tuesday that she doesn't think the central bank can hold interest rates steady yet.
However, comments from Chicago Fed President Austan Goolsbee and Atlanta Fed President Raphael Bostic suggested they were leaning toward holding interest rates steady at the central bank's June 13-14 meeting.
Dallas Fed President Lorie Logan noted that a slower pace of tightening doesn't diminish commitment to achieving inflation goals.
New York Fed President John Williams indicated he was comfortable with current market expectations of no increase at the June meeting.
Asian markets traded mostly lower even as U.S. debt limit talks shifted into an encouraging phase.
President Joe Biden cut short his planned Asia trip to return to Washington and House Speaker Kevin McCarthy offered a somewhat upbeat assessment on the second round of debt-ceiling talks, suggesting that an agreement is possible by the end of the week.
The dollar edged up slightly while China's offshore yuan weakened past 7 per dollar for the first time in five months on signs that China's post-COVID recovery is losing steam.
Gold edged up slightly while oil prices fell slightly to extend overnight losses after data showed an unexpected build in U.S. crude stocks.
U.S. stocks ended lower overnight, with a disappointing forecast from Home Depot, mixed economic data and worries over the debt ceiling impasse keeping investors nervous.
Separate reports showed weaker than expected retail sales growth and an unexpected increase in industrial production.
The Dow fell 1 percent as the treasury department warned that it could run out of cash as soon as 1 June without a deal. The S&P 500 gave up 0.6 percent and the tech-heavy Nasdaq Composite slid 0.2 percent.
European stocks closed lower on Tuesday as investors digested mixed Chinese and Eurozone data and awaited progress in U.S. debt limit talks.
The pan European STOXX 600 dropped 0.4 percent. The German DAX slipped 0.1 percent, France's CAC 40 eased 0.2 percent and the U.K.'s FTSE 100 shed 0.3 percent.
Source: Read Full Article