XRP Lawsuit: SEC May Have Just Bitten Off More Than It Can Chew As Ripple Eyes 'Very Big Win' in Case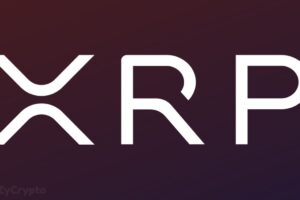 Prominent speechwriter and Forbes contributor Sam Lyman believes the U.S. Securities and Exchange Commission (SEC) may have underestimated the challenges it would face in its legal battle against Ripple. The pundit made his observations known on Sunday, May 21, after tweeting that "the SEC may have bitten off more than it can chew in its campaign against XRP."
His statement comes in light of an article he recently published on Forbes discussing how the "ripple effects" from the lawsuit could benefit not just the XRP Army but also Coinbase and the industry as a whole.
Led by Chair Gary Gensler, SEC's attempts to classify digital assets as securities have faced unexpected opposition from its past statements and internal documents, which now have to be made public due to a recent court ruling. In his article, Lyman suggested that releasing the Hinman documents, which the SEC wanted to keep hidden, could strengthen Ripple's case by revealing that even SEC staff believed XRP should not be considered a security.
"The documents are likely to reveal dissenting opinions within the agency's own ranks as to which cryptocurrencies are securities and why. And by so doing, they are likely to bolster Ripple's case," wrote Lyman.
The pundit further noted that if the Hinman documents provide more evidence of internal communications contradicting the SEC's current position on digital asset regulation, it could create significant obstacles for the agency's case and reputation. Additionally, it would bolster Ripple's argument that the absence of regulatory clarity hindered their understanding of legal boundaries in the industry.
Lyman further noted that the implications of the Hinman documents extend beyond the XRP lawsuit and could impact Coinbase's position in future litigation against the SEC. According to him, the SEC's approval of Coinbase's IPO, despite their listing of assets similar to XRP without a broker-dealer license, raises doubts about the agency's position. To this end, he noted that the documents in question could provide insight into whether the SEC considered these assets unregistered securities or if investor protection was overlooked.
Meanwhile, outspoken pro-Ripple lawyer John Deaton expressed his agreement with Layman's views, stating that the lawsuit was not solely about enforcing U.S. securities laws but seemed to have other underlying motives.
"The lawsuit was NOT only about enforcing U.S. Securities laws. If it was, the case would have been limited to specific sales made by Ripple and it would've settled by now. The lawsuit was used as a weapon with bad motive," tweeted Deaton.
The lawyer also hailed the unexpected support Ripple received from the XRP community, expressing confidence in a win due to their collective efforts. That said, as the XRP lawsuit progresses and the Hinman documents come to light, the crypto industry eagerly awaits the potential outcomes that could shape the future regulatory landscape.
Source: Read Full Article