Ford Didn't Make a Deal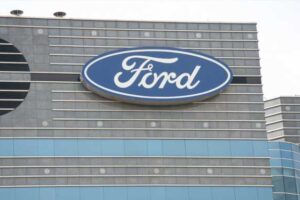 As the United Auto Workers (UAW) union expanded its strike from a few plants operated by Ford, General Motors and Stellantis to more plants that provide parts, the union said Ford Motor Co. (NYSE: F) would be spared because it was closer to a deal than the other two. It appears today that this is further from the truth than expected. Ford may be far enough from an agreement that more of its plants will be targeted as well. (These are the 31 biggest worker strikes in American history.)
Ford said last night that it had "significant gaps to close" in its negotiations with the UAW since the start of the negotiations, which has been a complex set of work hours, pay and benefits. The union has stated that one cannot be negotiated without the others. Any deal must include a concession of one each.
The car companies' appeal to the public, government officials and the UAW itself is that a rich deal for workers will drive the companies into losses. Ford CEO Jim Farley went as far as to say his company could face bankruptcy, an exaggeration that made it look as if he did not know the finances of his own company.
Ford can support its argument that a rich union contract will slow capital spending, particularly in the form of its investment in electric vehicles (EVs). The unions have argued that EV production is an enemy of jobs. While true, Ford and its competitors have no choice. Each has said that, without question, EVs will be most of the new car market by the end of the decade.
Get Our Free Investment Newsletter
Ford has been more vocal than its peers in discussing its EV future. It often talks about its future production capacities for EVs. It has launched an EV version of its best-selling vehicle, the F-150, which should give it a head start in a business where a captive market is essential. Ford is, for good or ill, the proxy for big car company EV strategies.
ALSO READ: America's Most Hated Car Brand

If Ford and others in the industry lose most of their fight against the UAW, margins could be sharply undermined. That leaves an appeal to the capital markets. That will come in the form of debt or convertible instruments. And each of these means a big financial price ticket in the future. Ford may be able to pay money today, but investors need to ask themselves what happens when these loans come due.
Sponsored: Find a Qualified Financial Advisor
Finding a qualified financial advisor doesn't have to be hard. SmartAsset's free tool matches you with up to 3 fiduciary financial advisors in your area in 5 minutes. Each advisor has been vetted by SmartAsset and is held to a fiduciary standard to act in your best interests. If you're ready to be matched with local advisors that can help you achieve your financial goals, get started now.
Source: Read Full Article