NPR CEO John Lansing To Retire At End Of Year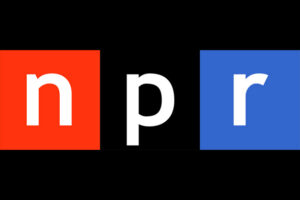 John Lansing, the president and CEO of NPR, said on Tuesday that he is retiring at the end of the year.
The NPR board of directors will conduct a national search for his successor, and he will remain in his role "as necessary to ensure a smooth transition," the network said.
In a note to staff, Lansing wrote, "We have been through a lot together over the past four years, and you have made me proud every day. During the pandemic, we were there when America needed us most, reporting truthful life-saving information when disinformation was rampant. And we were there when America went through an overdue racial reckoning."
Related Stories
Breaking News
Wade Goodwyn Dies: Longtime NPR Correspondent Was 63
Social Media
Elon Musk Threatens To Transfer NPR's Twitter Handle To "Another Company"
Lansing has been in the position since 2019, having previously served as CEO of United States Agency for Global Media and, before that, president of Scripps cable networks company.
During his tenure, Lansing led NPR through the pandemic and turbulent presidential election and aftermath, as well as coverage of the war in Ukraine. He also moved to diversify the newsroom and content, as well as the NPR executive team, which now includes more than 40% people of color, from 9% in 2019. Overall representation of people of color increased to 42% this year, from 33% in 2019, according to the network.
Earlier this year, Lansing announced the layoffs of about 10% of the current staff, amid a soft ad market and a drop in revenue from corporate sponsors. He cited a projected shortfall of $30 million. NPR is among a number of media outlets that have cut staff in the past year.
Jeff Sine, board chair of NPR, credited Lansing for "his principled and tenacious leadership through a turbulent time for NPR, our system and our nation."
"From developing pandemic protocols to sitting alongside President Biden at this year's White House Press Dinner, John has faced the highs and lows with grace an equanimity."
In his note to staffers, Lansing also wrote, "All of you — and I mean every person working in every role at every level of this company — played a role in serving our audiences and the public interest at a time of incredible need. You should all stand proud, and it has been the honor of my career to have you as colleagues."
His departure also will be the latest change in leadership at a major news organization. Mark Thompson was tapped last week to become the next CEO of CNN, succeeding Chris Licht after a short tenure. CBS News recently named Wendy McMahon to serve as sole head of CBS News and Stations, after the departure of her co-head, Neeraj Khemlani. Early this year, Noah Oppenheim left NBC News after nearly six years as president, as part of a reorganization. Rebecca Blumenstein was hired in a new role, president of editorial for NBC News.
Must Read Stories
WB Discovery Expects Earnings Hit Of Up To $500M From Strikes This Year
Linklater Interview; Woody Allen Applause & Protest; Hamaguchi; 'Priscilla'; Reviews
'Equalizer 3' Heading To Second-Best Labor Day Opening Ever With $42M+
Actors Turn To Reiki, Recording & Teaching To Lessen The Financial Burden Of Strikes
Read More About:
Source: Read Full Article