Purplebricks could face £9m in payouts to tenants over alleged blunder- are you affected?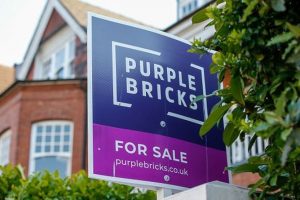 Housing: Landlord says some tenants are 'playing the system'
We use your sign-up to provide content in ways you've consented to and to improve our understanding of you. This may include adverts from us and 3rd parties based on our understanding. You can unsubscribe at any time. More info
The company is making enquiries and is anticipating as much as £9m in potential claims from tenants after errors were reported which could have left landlords at risk of being fined. Purplebricks' share price has plummeted over 20 percent following the news. In a statement this morning Purplebricks announced it was delaying publishing its half-year results to provide an update on the claims. Purplebricks said: "During an internal review the company recently became aware of a process issue in how it has been communicating with tenants on behalf of its landlords in relation to deposit registrations.
"Further enquiries into this matter are currently being conducted and the communications process is now being corrected."
It added that it believed it was "prudent to provide for any potential future claims which could arise" with provisional estimates suggesting a financial risk "in the range of £2m- £9m".
The update comes after The Telegraph revealed claims Purplebricks had failed to provide tenants with information on their deposits explaining they had been placed into a national protection scheme.
Under UK tenancy law these details should be provided to tenants by landlords within 30 days.
Failure to do so means tenants have a six-year period where they are able to claim back as much as three times the value of their deposit.
According to The Telegraph this could mean Purplebricks facing up to £30m in payouts if everyone eligible claimed.
A Purplebricks spokesperson said: "It is disappointing not to be able to update on our business transformation.
"Our lettings division is a small part of our business, and this situation relates to a specific process issue in how we've been communicating with our tenants.
"We believe the financial impact of this to be significantly lower than has been suggested.
"We look forward to presenting our half-year results in due course and sharing the progress we've made in delivering on our strategy."
The developments come as a further blow to the company which issued a profit warning in November over what it described as "challenging" conditions.
Purplebricks had announced it would move agents, who had previously been self-employed, to full-time contracts.
DON'T MISS:
House prices 2022: Will prices finally drop? [REVEAL]
Decade high inflation set to drown savers [SPOTLIGHT]
UK must grasp 'strategic importance' of mining [ANALYSIS]
These costs combined with falling stock of properties coming to market would however lower profits it warned.
The online estate agent's share price is now at around 25p having previously started the year at just over 103p.
The company has also been under pressure from campaign group Contractors for Justice who are pursuing legal action on behalf of hundreds of former agents.
According to the group the self-employed agents were effectively employees and as such claim they should be entitled to holiday pay and pension contributions.
If successful the claim could reportedly run as high as £20m.
Source: Read Full Article