Tesla Forbids Sale Of Cybertruck Within First Year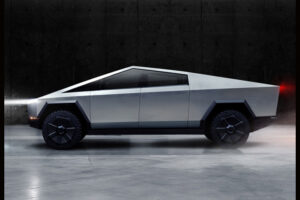 EV giant Tesla Inc. (TSLA) can sue its customers who resell their Cyberturck within the first year of ownership.
According to a recently added section of the vehicle's order agreement, titled "For Cybertruck Only", the company only allows its customers to sell their vehicle after 1 year of usage.
"You understand and acknowledge that the Cybertruck will first be released in limited quantity. You agree that you will not sell or otherwise attempt to sell the Vehicle within the first year following your Vehicle's delivery date," the new section says.
"Notwithstanding the foregoing, if you must sell the Vehicle within the first year following its delivery date for any unforeseen reason, and Tesla agrees that your reason warrants an exception to its no reseller policy, you agree to notify Tesla in writing and give Tesla reasonable time to purchase the Vehicle from you at its sole discretion and at the purchase price listed on your Final Price Sheet less $0.25/mile driven, reasonable wear and tear, and the cost to repair the Vehicle to Tesla's Used Vehicle Cosmetic and Mechanical Standards."
If Tesla decides to buy the car back, customers can then seek permission to sell to a third party from Tesla. However, if Tesla doesn't give approval to a third-party sale and customers do it anyway, Tesla will either seek injunctive relief to stop the sale or sue for up to $50,000 in damages.
According to market experts, the decision is based on the estimated 750,000 reservations for the Cybertruck. This new clause ensures that people don't cancel their reservations after getting a secondhand Cybertruck. The company expects to take years to fulfil the reservations.
Tesla Cybertruck was first unveiled in November 2019. Pilot production of the electric vehicle began in July 2023, with deliveries planned to start on November 30, 2023 after being pushed back multiple times. Two models are expected to be offered initially, with EPA range estimates of 250-500 miles, depending on the model.
Source: Read Full Article