Texas Monthly Expands Into Feature Docs With West Texas-Set Exoneration Pic From Deborah Esquenazi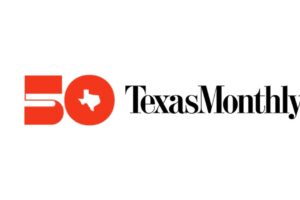 EXCLUSIVE: Texas Monthly, the magazine that has been chronicling life in the Lone Star State since 1973, has continued its expansion into film and TV by setting its first-ever feature documentary, to be made in partnership with Peabody and Critics' Choice Award-winning filmmaker Deborah Esquenazi (Southwest of Salem: The Story of the San Antonio Four).
Related Story
From Teacher Of The Year To Sexual Predator, ABC News Adapts Glass Podcast Into Hulu True-Crime Doc Thriller – Watch
The currently untitled film centers on James Reyos, a gay Apache man who for 40 years has sought to clear his name of the brutal murder of a Catholic priest in oil-rich West Texas. Embedding with the Innocence Project of Texas that has taken up Reyos' case, Esquenazi with her doc sheds new light on a story that has eluded detectives, crime researchers and amateur sleuths for four decades, exposing a web of media lore and homophobia, as well as whispers of a possible serial killing team targeting clergy in the 1980s. The project extends coverage of the case on the part of Texas Monthly, which has had award-winning executive editor Michael Hall look at it in print.
A Myths of Monsters and Naked Edge Films production, the documentary is being produced by Daniel J. Chalfen, Adrienne Collatos and James Costa. Texas Monthly's Scott Brown and Megan Creydt are set to join Ken Nolan and Jim Butterworth as exec producers.
"Deborah's nuanced and deeply journalistic approach to filmmaking is an excellent fit for Texas Monthly as we dive deeper into the world of documentary storytelling, and the rich layers of the James Reyos story made this project a very appealing one to collaborate on with this team," said Texas Monthly's executive producer for TV, film, and podcasts, Creydt. "Our magazine has a long history of deep reporting on issues of wrongful conviction, and we look forward to seeing this project shine a new light on a story that will matter not just to the people involved but to those who care deeply about the criminal justice system and its effects on underserved communities."
Added Esquenazi, "There is no better collaborator than Texas Monthly for a film like this. The Odessa Police Department—which reopened this case on its own—uncovered new forensic evidence in 2022, and it has been thrilling to film the collaboration between Odessa's police department, the District Attorney's office, and the Innocence Project of Texas clinic at Texas Tech University to do what might have once been unthinkable: reinvestigate a cold case, together, that might finally exonerate an innocent man who has been fighting for his life since the early 1980s. We're thrilled to work with Texas Monthly in bringing this story to the screen."
Beginning only in recent years to establish a presence in film, TV and podcasts, Texas Monthly is currently under a first-look deal for scripted TV with HBO and Max, having most recently exec produced the Max limited series Love & Death, based on its own storytelling, which stars Elizabeth Olsen as Candy Montgomery. The mag also exec produced Max's true crime docuseries How to Create a Sex Scandal and has dozens of other projects for both film and TV in development. Among them are Taylor Sheridan's upcoming Billy Bob Thornton-led series Land Man, based on the Texas Monthly podcast Boomtown, and the Richard Linklaker film Hitman, expected later this year.
An Austin-based filmmaker and investigative journalist, Esquenazi is the founder of Myth & Monsters Studios, a film and television production company aiming to upend deep-seated myths about women, BIPOC and gay-identified individuals. The 2x Emmy nominee is best known for her debut feature, Southwest of Salem: The Story of the San Antonio Four, a critically acclaimed documentary that affected real-world change by helping to exonerate its subjects, the "San Antonio Four," of a gang rape in San Antonio, Texas. The film also nabbed a Critics' Choice Award for Best First Feature, as well as a Peabody, a GLAAD Media Award, an Emmy nom and other honors.
Esquenazi was also behind the documentary short El Vacío, produced by Concordia Studio and the New York Times, which nabbed an Emmy nom as part of the latter's series From Here to Home. The former senior producer of Stories from Deep in the Heart, a teen radio program that partners Texas Folklife with the Austin-based KUT-NPR, she also previously served as a Field Director on PBS' documentary special And She Could Be Next, from EP Ava DuVernay.
Esquenazi is repped by MoJo Global Arts; Texas Monthly by CAA.
Must Read Stories
Euro Indie Shakeup As Studio Launches With Major Acquisitions, More In Works
Zendaya Heads To The Lido With 'Challengers' Set To Open Venice Film Festival
Ex-Showtime Boss David Nevins Joins Peter Chernin's The North Road Company As CEO
Actors Start Strike Preparations A Week Ahead Of Extended Talks Deadline
Read More About:
Source: Read Full Article