The Most Disliked World Leaders in 2023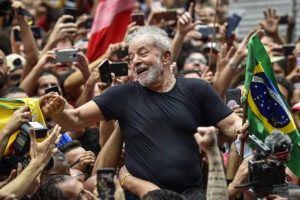 As former British Prime Minister Winston Churchill famously said, "democracy is the worst form of government — except for all the others that have been tried." Since the end of World War II, the democratic societies of the world have thrived, benefitting from relative peace, security, and economic prosperity. But while democracy may be the most effective means of governance yet conceived, it is also among the most challenging. (Here is a look at the happiest countries in the world.)
In a country like the United States, democracy means weighing the individual values and priorities of more than 330 million people. As such, leaders of democratic societies are never able to please everyone. Gallup polling data shows that since John F. Kennedy, no U.S. president has had an average approval rating above 70% – and most had approval ratings below 50%.
While rulers of many authoritarian regimes can maintain power through concentrating powers and suppressing anti-regime activities, democratic leaders of the world regularly have to answer to voters and must maintain some level of public support to effectively govern. And according to a recent poll conducted by online public opinion research company Morning Consult, some democratic leaders are much better at this than others. 
Using Morning Consult data for 22 democratic countries, 24/7 Wall St. identified the most disliked leaders in the world. Leaders are ranked by the share of their constituency who disapprove of the job they are doing and listed from the most popular to the least. It is important to note that the pole is updated weekly and these are the ratings as for the period of Jan. 11 through Jan. 17, 2023. Population figures came from the World Bank and are for 2021.
The nearly two dozen countries on this list span five continents and have populations ranging in size from about 5 million to 1.4 billion. Among the leaders of these countries, disapproval ratings range from as low as 20% to nearly 70%. 
According to Morning Consult's polling, U.S. President Joe Biden has a 52% disapproval rating, the 13th highest on this list. Rishi Sunak, the newly minted British prime minister, is slightly less popular among voters in the U.K., with a disapproval rating of 56%. Canadian Prime Minister Justin Trudeau ranks in between the U.S. and Great Britain with a disapproval rating of 54%. 
Of the five leaders on this list with the highest disapproval ratings, two are leaders of Asian countries and the remaining three head European countries. (Here is a look at the countries the U.S. government doesn't want you to go to.)
Click here to see the most disliked world leaders in 2023.
Sponsored: Find a Qualified Financial Advisor
Finding a qualified financial advisor doesn't have to be hard. SmartAsset's free tool matches you with up to 3 fiduciary financial advisors in your area in 5 minutes. Each advisor has been vetted by SmartAsset and is held to a fiduciary standard to act in your best interests. If you're ready to be matched with local advisors that can help you achieve your financial goals, get started now.
Source: Read Full Article