Tim Sale Dies: Legendary Batman Comic Book Artist Was 66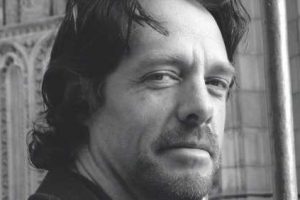 Legendary Eisner-award winning comic book artist Tim Sale, who influenced generations of creatives in that medium as well as many in film and television, died today according to his official Twitter account. He was 66 years old.
The post on Sale's account — which has changed its name to "Remembering Tim Sale" — indicated he "passed with the love of his life beside him, and loves all of you very much."
Much of Sale's work was in partnership with writer Jeph Loeb, who was also a producer/writer on Smallville, Lost, Commando and Teen Wolf, a writer and co-executive producer on Heroes and later Executive Vice President of Marvel Television.
The duo created Batman: Legends of the Dark Knight Halloween Specials, Batman: The Long Halloween, Batman: Dark Victory which documented Batman's early years, as well as Superman for All Seasons and Catwoman: When in Rome.
At Marvel, they produced the so-called "Color" comic books which included Daredevil: Yellow, Spider-Man: Blue, and Hulk: Gray. Captain America: White limited series was announced in 2008 but only a #0 issue was ever published.
Marvel Entertainment mentioned the "color" books in its tribute to Sale today: "Tim Sale was a legendary artist who created comic book masterpieces across and beyond the industry. At Marvel, his Color series became stunning classics and remain just a glimpse at his acclaimed legacy."
According to the official DC account, "Tim Sale was an incredible artist, whose take on iconic characters had real human depth, and his groundbreaking page designs changed the way an entire generation thinks about comic book storytelling."
Must Read Stories
Nick Stoller Wedding Comedy With Reese Witherspoon & Will Ferrell Sparks Buyers
Late-Night Emmy Category Losing Another Noms Slot With Submissions Low
'Foreign Relations' With Nick Jonas, Glen Powell Gets Multiple Offers; Kat Coiro Directing
ABC Sets Fall Premiere Dates; 'Alaska Daily' To Follow 'Grey's Anatomy'
Read More About:
Source: Read Full Article