Algorand Foundation Announces Build-A-Bull Hackathon in Collaboration With AWS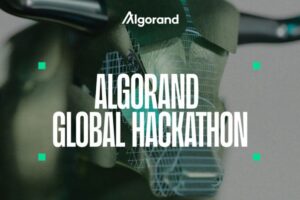 Singapore, Singapore, September 20th, 2023, Chainwire
Registration is now open for a global hackathon with $200,000 in prizes across five tracks.
The Algorand Foundation, the organization focused on growing the ecosystem for the world's most advanced, secure and reliable layer-1 blockchain, announces the opening of registration for Build-A-Bull, a global virtual hackathon with $200,000 (USD) in prizes. The hackathon, powered by Algorand Ventures and in collaboration with AWS, will run from October 18 through November 15, 2023. Registration is free and open to anyone. 
Build-A-Bull is a hackathon to create consumer-friendly applications using the power and scalability of the Algorand blockchain. Spanning four weeks, the hackathon offers an opportunity for committed developers and entrepreneurs to conceive a business concept, accelerate it though the development phase, and to ultimately present a final product to a panel of expert judges. Throughout the process, participants will receive matchmaking, tooling, support, and mentorship to help bring their ideas to life. 
"With Build-A-Bull, we expect to attract a new wave of promising builders to come into the Algorand ecosystem," says Ryan Terribilini, EVP of Algorand Ventures. "We are looking for high-potential, investible startups and founders to bring innovative projects to the Algorand blockchain, and we are confident that the resources and exposure of participating in Build-A-Bull will catalyze this next generation of Algorand builders." 
The hackathon includes five tracks:
Defi, presented by Circle
Gaming, presented by Unity
Consumer, presented by Amazon Web Services (AWS)
Interoperability, presented by Wormhole
Impact, presented by Algorand Foundation 
The winner of each track will receive $25,000 and will be invited to pitch to investors on a 'demo day,' with a public on-chain vote determining an additional $10,000 Grand Prize, as well as $25,000 in AWS credits. The second and third-place winner of each track will receive $10,000 and $5,000 respectively. A bonus University Prize of $5,000 will be awarded by the judges. 
The judging panel is comprised of industry leaders and investors, including QCP Capital, DWF Ventures, and Blockchain Capital. 
Projects will be evaluated by the following criteria: the skillset and strength of the team, the design and interface of the project, the quality of the pitch, and the viability of market adoption.
For more information, and to register, please visit: algorand.foundation/build-a-bull-hackathon. 
About Algorand Foundation 
The Algorand Foundation is dedicated to helping fulfill the global promise of the Algorand blockchain by taking responsibility for its sound monetary supply economics, decentralized governance, and healthy and prosperous open-source ecosystem. Designed by MIT professor and Turing Award-winning cryptographer Silvio Micali, Algorand achieves transaction throughputs at the speed of traditional finance, but with immediate finality, near zero transaction costs, and on a 24/7 basis. For more information, please visit https://algorand.foundation.  
Contact
Eric D
Algorand Foundation
[email protected]
Source: Read Full Article